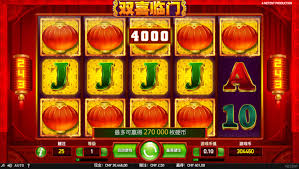 New video slots from Kalamba Games and NetEnt

Mathias Jensen

Published 24/09-2019
NetEnt and Kalamba Games have jumped ahead of the competition by releasing two brand new titles this month. Kalamba has got ahead of the curve with the release Zombie Queen, perfectly timed to take advantage of Halloween. NetEnt has taken a different route with their release, Twin Happiness.
A game with an Asian theme
Twin Happiness is an Asian themed video slot from NetEnt. It contains five reels with two of those reels working together to help create bigger wins. Those reels can even increase to cover the whole of the game board to make big wins even more likely. On top of this, there are 243 paylines included, which makes the game more lucrative.
NetEnt has released a statement proclaiming how pleased they are with this title. Because it is their first step in an Asian theme they were surprised at the level of quality they were able to add to the game. They also feel the features that are included in the game helps to set it apart from other similar titles on the market. All of this should help to make it one of the most popular new releases of the year so far.
On top of the Asian theme, there is also a retro feel to the game. They have used classic fruit machine symbols in the title to give players a sense of nostalgia. NetEnt have also used the standard wilds on the reels to make it just a little bit more engaging.
Fun with zombies
Zombie Queen is a title that has approached things from a completely different angle. It offers a different sized game board, with six reels and four rows, as well as 50 ways to win. The game has a scary theme which is perfect for the end of October. Zombie Queen also has some top-class features, like walking wilds that include a bonus multiplier that will be applied to wins.
On top of that, there are also other features which add to the experience that the title offers players. You can instantly activate the free spins mode by purchasing it, which means players who live for bonus modes don't have to wait, they can get right into it. There is also the ability to increase the value of the walking wilds, which increases the total wager amount.