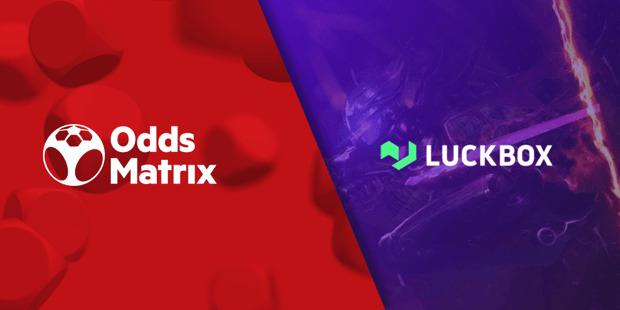 OddsMatrix from EveryMatrix Joins Forces with Luckbox

Mathias Jensen

Published 09/06-2019
Luckbox has just announced a partnership with OddsMatrix, a sports betting platform powered by EveryMatrix. The eSports betting platform, which is powered by cryptocurrency, will be looking to use this new partnership to greatly expand their services and their reach, and it should also prove to be a crucial deal for OddsMatrix, who are experiencing some growth of their own.
As per the terms of the deal, Luckbox, which was founded by former employees of PokerStars, will use the OddsMatrix sports betting platform to start accepting members and start taking bets. The platform was designed to be comprehensive and scalable, providing the perfect foundation for Luckbox's new endeavors.
Luckbox already offers an extensive selection of bets on a wide range of eSports, including Defense of the Ancients 2, League of Legends, and Counter-Strike: Global Offensive. They are fully regulated and licensed, and thanks to the aforementioned deal we should be hearing a lot more from them in the months and years to come.
The License
Luckbox's license, issued by the Isle of Man government in 2018, allows Luckbox to take bets via in-game items and cryptocurrencies. It is also tasked with complying with a wide selection of betting laws across multiple jurisdictions, giving players an optimal level of support, safety and security across the board.
They will use the software provided by OddsMatrix to increase the amount of markets available to their customers and to improve their eSports betting offers. Their goal is to become the go-to platform for anyone looking to bet on eSports, and with a rapidly growing customer base and some big deals behind them, they could be close to doing just that.
EveryMatrix Deals
Just a couple weeks ago EveryMatrix, who power the OddsMatrix platform and will therefore have a big influence over the future Luckbox platform, announced a partnership with Intouch Games. This partnership gave the leading casino brand the opportunity to use their CasinoEngine, which in turn will see them boost their selection of mobile gaming markets and features, while giving EveryMatrix even more markets to influence.