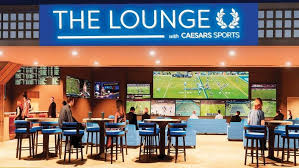 Oneida Indian Nation and Caesars sign sports betting deal

Mathias Jensen

Published 09/08-2019
Oneida Indian Nation have announced that they have signed a deal with Caesars. This is to be a sportsbook that is going to be opened at three New York casinos that are operated by Caesars Entertainment.
Because the Oneida tribe are recognized at a federal level, it means that their payments to New York State is around the $60 million mark. This new deal with Caesars will allow them to get in at the ground floor with one of the biggest names in the industry just as sports betting is starting to become legal.
The Lounge with Caesars Sports is the name that has been chosen for the new offering and it is expected to be opened by the start of the NFL season.
What's on offer?
One of the best features that will be on offer is an odd board. This board will update as the games and situations change over the course of the day. There will also be kiosks that allow for in play bets to be placed quite easily. On top of this, there will be bars, top of the line seating and even a VIP area that will offer players the ability to watch their chosen sports on TV screens.
There will be a range of other features at the different locations that Caesars operate. There will be huge TV screens on offer all around the area that will show a range of sports.
Between 65 and 85 inch screens will be on show. On top of this the kiosks will allow access to in play betting as well as standard wagers. Players will be able to order food as well as a beer or two.
Special club
Oneida Nation will also be launching a fan club. This will feature a range of different news stories related to sports, but it will also offer players rewards and special offers. There is also the possibility of exclusive events being available too.
This fan club is to offer a wide range of prizes to members, which includes cash vouchers and food and drink vouchers. Possibly the biggest prize though is a trip to the grand opening of one of the Caesars lounges and experience the VIP treatment.
Every person at the grand opening, who is a member of the fan club will receive a free commemorative t-shirt as well as other prizes.
Guests who are interested in joining the fan club can do so at a number of different Caesars venues around the country.
Rewards plan
Players will also be able to redeem their rewards points from the fan club at Caesars locations. Because the tiers match up to the Caesars rewards system then the exchange levels will be almost the same.