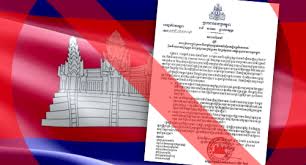 Online gambling ban for Cambodia

Mathias Jensen

Published 31/08-2019
Online gambling outlets will no longer be able to have their license renewed in Cambodia. On top of this, no new licenses will be issued. Therefore, once all current licenses run out, online gambling will be under a blanket ban in the country.
The Prime Minister released a statement saying that they feel it is worth losing out on the revenue that online gambling creates in order to combat the raft of illegal gambling within the country. It has attracted a number of criminals and even an extortion ring. This means that once the licenses have expired the police will have the power to shut down the companies forcefully if they do not comply.
The police have been given a lot of power to enforce this new act and have also been ordered to do everything possible to make sure that it is carried out effectively. The Prime Minister feels that cutting down on the crime in the country is of the highest importance.
Illegal offshore gambling has been an issue in China recently, with the Philippines not doing much to help the problem. Cambodia has taken the opposite stance which is something that is likely to please the Chinese government.