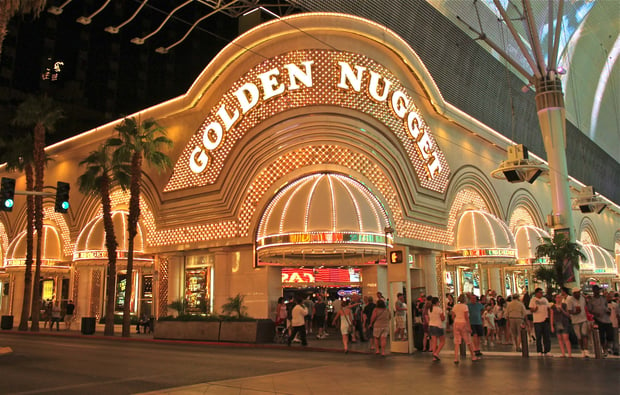 Online Sporting Announced as by Golden Nugget Casino

Mathias Jensen

Published 07/03-2019
The Golden Nugget Casino in Atlantic City has just announced that its online sportsbook is ready, giving players access to a host of sports betting markets. This site can be accessed through desktop and mobile and it is available across several different platforms. Golden Nugget Casino also promises to launch new features on a daily basis and says there will be regular promotions and bonuses.
A Wide Range of Betting Markets
The online sports betting market in Atlantic City is an untapped keg of opportunity that Golden Nugget Casino could be set to exploit. They will offer their services to players across the state, with markets available on 14 sports and across 90 competitions. There will be pre-match betting as well as live betting, which means players will be able to bet in advance of the game and while the game is underway.
To make this even more of an appealing prospect for sports bettors in the state, Golden Nugget Casino are offering players a $50 risk-free bet to all new members. This should help to draw countless players into the service and will give them an idea of how things work, serving as a great introduction to what this platform is capable of.
This sportsbook also offers a few other unique features that will help to set Golden Nugget Casino apart from their competitors. The main feature is something known as Golden Lines, which helps to boost certain betting markets and is utilized on a daily basis.
There is also something known as a Parlay Boost, which gives punters the chance to increase their winnings by up to 20%, which means a $100 win could turn into a $120 win without any extra betting on the player's behalf. The Golden Nugget Casino sportsbook also makes use of a tool known as the Match Tracker, which helps players to track active betting markets and aid them when placing live bets and monitoring the game.
It includes a number of stats that are updated on a real-time basis, working much like the big live betting markets on Europe's biggest betting sites. Golden Nugget Casino have clearly put a lot of work into this operation and based on their previous successes and the gambling market in general, it could pay dividends for them.