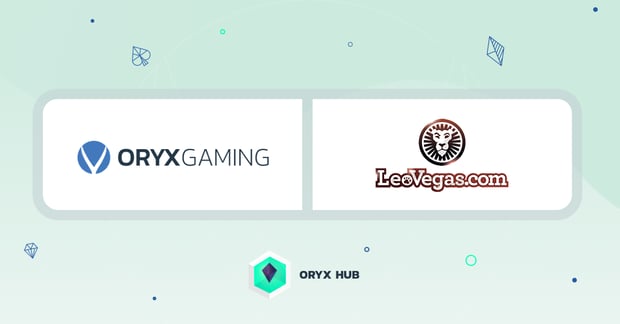 ORYX and LeoVegas deliver more games to customers

Mathias Jensen

Published 02/10-2019
ORYX Gaming have signed a deal with LeoVegas. This deal is said to be based around ORYX providing their titles to LeoVegas.
It will see LeoVegas using the ORYX Hub to increase the number of casino games that are available to their customers.
The press release that ORYX put out says that ORYX are adding a number of different game development studios to their hub platform. This should allow a large number of players to gain access to a wide range of games.
Positive comments
The MD of ORYX has said that they are extremely happy about the latest deal. LeoVegas have a large amount of customers across a number of different European markets, and this new deal should allow their roster of titles to reach lots of new players. They expect it to increase their popularity and market reach while also giving LeoVegas an increased portfolio of games to offer to their customers.
LeoVegas also expressed a similar sentiment. They said that the potential to offer the wide range of top class games that the ORYX Hub contains is something they couldn't turn down. The fact that the ORYX Hub scales well with all mobile devices is another feature that attracted LeoVegas, and the level of efficiency that the ORYX Hub offers is also a huge benefit for the LeoVegas team.
High class offerings
The ORYX Hub has recently had a software update which has allowed it to be integrated into casino platforms much more easily. This means that the almost 8,500 games available on the ORYX Hub can easily be accessed by all casinos that use the software. There are also a range of different marketing methods available with it too, this means that tournaments and promotions can easily created by different casinos. There are also plenty of different tools that make compliance with regulators easy for casinos.
More casinos constantly added
ORYX have been working hard to bring casinos into the fold for their Hub. During the first six months of 2019 they managed to increase the number of operators that use their platform by almost 50%. This means they went from more than 40 operators to almost 70 in just half a year. The list of users also includes some of the biggest names in the industry and shows just how widely regarded the new platform is.