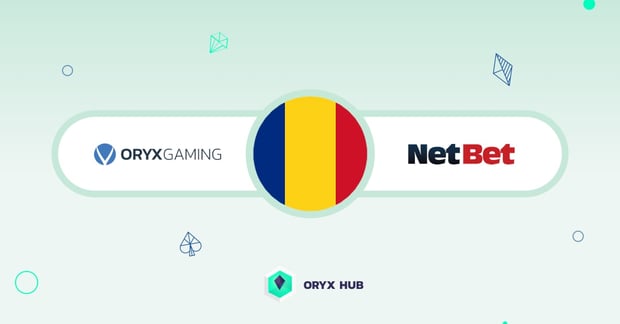 ORYX and Winbet sign a deal for Romania

Jonas Riis Vestergaard

Published 22/01-2020
Oryx and Winbet have signed a deal that will see Oryx providing their platform to Winbet in order to offer their titles to the Bulgarian company.
This will see Oryx begin to make moves into Romania in an attempt to increase their operations in the country.
The new deal is extremely positive for both sides. It means that Winbet will get access to the content aggregation platform that Oryx run and as such get access to the almost 9,000 games that they have available. It will also allow Oryx to expand their market share in Eastern Europe which is an important part of their plan to add extra growth in 2020.
Lots of positions already
Winbet are a well known company within Romania already. Because it holds a license from the regulator for the country it's believed that this played a big part in the decision by Oryx to sign a deal with them.
This new deal will dramatically increase the amount of market share that Oryx has in Romania. It has already seen itself become known as reliable to a lot of different operators within the country and this new deal will only see this reputation grow.
High class deal
The MD for Oryx commented in a press release that he was very happy with the new deal they had signed with Winbet. Because Winbet are one of the biggest companies within Romania they believe that this deal will see them continue to grow at the rate they expect. The market is very important to Oryx and so continuing to expand their footprint in this market is vital to their continued success.
The Winbet CEO expressed a similar sentiment. He said that adding the new games that Oryx are providing on top of the games they already have means that there could potentially be over 10,000 games available to players within the next few months. They hope to use this to make Winbet the biggest casino within the region.
Another new deal
This deal comes after Oryx Gaming signed a deal with SkillOnNet. It will see them offer their range of marketing tools to them in order for them to improve their own platform.