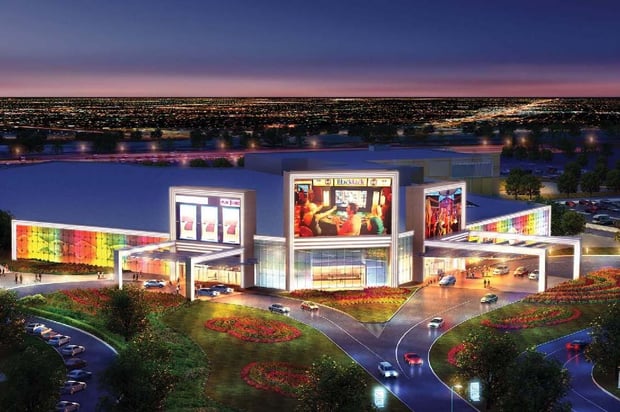 Pennsylvania Casinos Join Michigan, Ohio, Maryland in Posting New Monthly Records

Mathias Jensen

Published 18/04-2018
Pennsylvania casinos broke records by generating more than $300 million in gross gaming revenue (GGR) last month, for the first time in state history.
Final earnings were released this week by the Pennsylvania Gaming Control Board (PGCB), showing gross table game revenue of $79.54 million in March, with $221.35 million attributed to slots. Combined GGR for Pennsylvania's 12 casinos were $300,516,011, a figure that out-earns March 2017's earnings by four percent. It also beats the previous all-time record high of $296.7 million, which was set in March 2013.
Parx Casino north of Philadelphia earned the most, at $54.6 million in March revenue, representing a 10 percent increase over March 2017. Sands Bethlehem came in second at $46.7 million, which equates to a 3.3 percent year-over-year reduction.
Rivers Casino came in third; however, it was also the biggest percentage gain winner, showing an 11.1 percent increase from March 2017. The Pittsburgh casino hauled in $33.5 million. Philadelphia's other two casinos, SugarHouse and Harrah's, were next, earning $28.7 million and $24.7 million respectively.
Other monthly high records were set in March by Maryland ($150 million) , Ohio ($81.7 million), and Detroit, Michigan's ($138.6 million) casinos.
In Pennsylvania, March was particularly snowy, especially in central and eastern regions of the state. However, otherwise warm temperatures in the days before and after the snowfall encouraged residents to get out of the house and into the casinos. Additionally, casinos benefitted from an extra Saturday in March 2018.
The monthly gains posted by nine of Pennsylvania's 12 casinos could encounter further competition in the coming years with the development of so-called "mini-casinos." This would allow for as many as 10 satellite gaming venues per casino, featuring up to 750 slot machines and 30 table games each.
Pennsylvania's expanded gaming act was signed into law last year by Governor Tom Wolf (D). The GOP-controlled General Assembly is unwilling to raise taxes, but supports gambling as a way to help bridge the current gap in state funding.
Along with the mini-casinos, the expansion allows for fantasy sports, Internet gambling, airport gaming lounges, slot machines at designated truck stops, and creates a legal structure for sports betting.