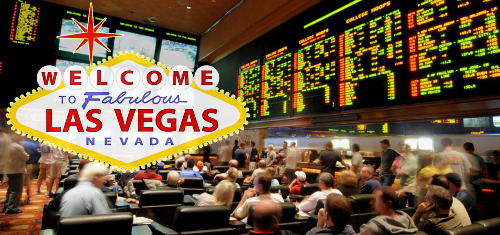 Pew Report labels the state revenue generated by gambling and sin taxes 'unreliable'

Mathias Jensen

Published 29/07-2018
Over the summer break, lawmakers across the US will be planning bills to expand gambling law ready for the legislative session of 2019. These bills are intended to introduce taxes capable of redressing deficits in state funds, but the Pew Report has another perspective to offer.
Next year, a record number of states are expected to debate gambling bills in light of the US Supreme Court decision to overrule PASPA, which gives state legislatures the right to re-evaluate sports betting regulations after 26 years of intractability. For instance, states may choose to authorize or expand land-based casinos and create online systems for lottery sales.
However, the Pew Research Center has recently released a report that argues that sin taxes, that is, taxes on alcohol, marijuana, tobacco and gambling, are not reliable income sources. Lawmakers may see legal gambling as a quick and easy way to get their states' funds back in the black, but the Pew Report asserts that sin taxes only offer short-term gains and few advantages in the longer term.
Some states more 'sinful' than others
Sin taxes make up only a small proportion of income for states. For instance, in Kansas, sin taxes account for just 3.3% of state income. However, some states are more 'sinful' than others. Nevada is the most sinful of all, with sin taxes bringing in 14.8% of state revenue, but it is unlikely that state legislators will be pushing for residents to up their gambling as a way to boost revenue.
Of all sin taxes, gambling taxes generate the most revenue and, according to the Pew Report, accounted for more than 50% of sin taxes nationwide and per adult in 2015.
However, the Pew Report highlights that the growth of the lottery market has stabilized across the US, and that competition in the casino industry continues to rise as more and more casinos spring up nationwide. As casino gaming is legalized in neighboring states and cross-border customers are targeted, saturation point is reached and revenue from casino taxation reduces.
Thus, the Pew Report advises that, 'Short-term budget fixes could turn into long-term structural imbalances, depending on where gambling revenue is directed…States should carefully assess the sustainability of these revenue sources in the long term, especially for funding ongoing budget commitments, to avoid structural budget challenges.'
Lessons for sports betting operators
Referring in particular to legalized sports betting and marijuana, the Pew Report warns against focusing on new sin taxes. However, it is primarily states that already have established casino industries that are interested in pursuing sports betting to stay competitive or even gain a competitive edge over neighboring states. As a new vertical, sports betting is unlikely to eat into current gambling operations but given sports betting's comparatively small margins, states are unlikely to consider related taxes as the answer to all their problems.
Nonetheless, an estimated US$150 billion in wagers pass through the US black market each year, and regulation offers a way to license, and thus tax, these wagers, which will provide some benefits for states who decide to introduce regulation.