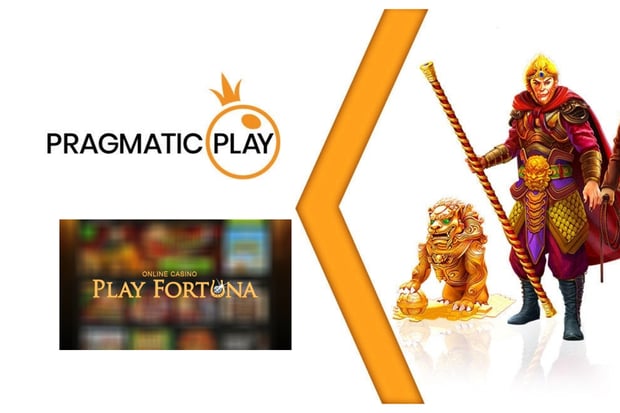 PlayFortuna gain access to Pragmatic Play's collection of slots

Mathias Jensen

Published 11/08-2019
Pragmatic Play has continued its current level of growth by signing a new deal with PlayFortuna. This will see their video slots make their way to the online casino, not just a small selection either, their whole catalog.
Some of the most famous titles that Pragmatic Play has to offer, such as Monkey Warrior, will be on offer to customers at PlayFortuna once this deal begins properly.
By opening up their API to PlayFortuna, Pragmatic Play will be making their entire roster of casino games available with great simplicity.
The press release from Pragmatic Play shows that they are very happy to have signed the deal and the ability for them to continue making steps into new markets is very important to them. They have recently allowed their games to be played at South American-based casinos and as such have been pushing into new territories. Their live casino games have also recently been made available to Colombian-based casino operators.
Making moves
The CBD for Pragmatic Play commented that they were very happy for their games to be available at PlayFortuna. They felt that they have enough quality to add to their roster and can bring something to almost any casino on the planet. Pragmatic Play feels excited and thinks that they have a good chance of continued success, given the rapidly increasing partnerships.
PlayFortuna expressed a similar comment. They feel that the Pragmatic Play titles will add a great deal to their brand and will fit in well with the current content that they already have available.
Commercial deals
During the last year, Pragmatic Play has signed a number of deals with some of the largest operators on the market. One of the biggest deals they signed was with Casumo, which has allowed them to significantly expand their reach into the market. The continuous new deals being signed shows that Pragmatic Play is looking to expand at a rapid rate.
New slot releases
Pragmatic Play hasn't just been signing new deals though. They have also been busy with their development too. They have continued to release new games at a rapid rate in recent times and this spate of high-quality new releases is part of the reason that they are one of the most sought after software providers on the market at the moment.