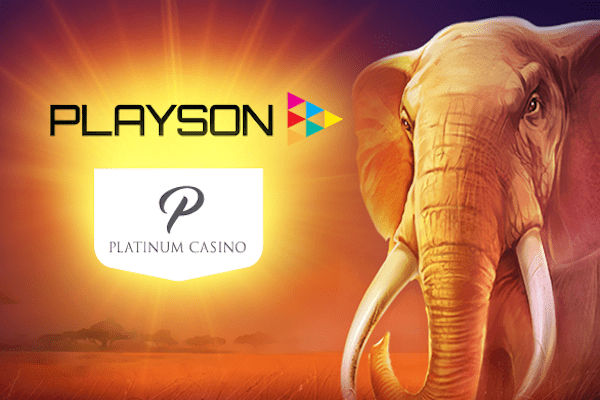 Playson sign a new deal with Platinum Casino

Mathias Jensen

Published 27/08-2019
Playson has signed a new deal in order to help them to expand across Europe. With Platinum Casino agreeing a deal with them, who is one of the top operators within Romania, it means that Playson will have the opportunity to continue their current attempts at expansion.
With Playson managing to grow at a rapid rate across a number of different growing areas in Europe, this new deal is just another addition to their latest range of deals signed with Eastern European casino operators.
This new deal will see a range of the top slots that Playson have to offer being available to the Romanian market for the first time.
Increasing their reach into the European market
Playson released a statement about the new deal where they made it clear that by signing with Platinum Casino, they were helping to increase their own market reach, while also helping to improve the experience at Platinum Casino. Because they will be offering their games to the Platinum Casino customers, it means that they will be exposing them to a new audience, while also increasing the number of games on offer to Platinum customers.
Benefits for both parties
Platinum Casino was also just as happy to sign the deal with Playson. They were delighted to have the Playson catalogue of games available at their casino. They felt that the top quality slots that Playson have to offer will help them to continue their market expansion while also offering Playson a range of benefits too.
Other movements
Finnplay has also decided to make the move to Romania during May. They announced this by making it known they were using their platform to launch a new operator.
Games keep coming for Playson
Playson has also continued to release a range of different games recently on top of signing new deals with operators. With Imperial Fruits having a follow-up release, Playson has shown that they intend to keep their roster strong while they attempt to expand.
They also signed with another casino operator in July. During this month, they signed a new deal with Meridianbet and E-Play24. These two operators gave Playson a much wider reach across Europe and especially within Italy. This is important because it's an absolutely new market and is growing at a fast rate.
They have also signed a deal with SuprNation recently which gives them the opportunity to increase their market share. They have also signed, with BetFlag that allows them to further increase their growth in Italy. On top of that, there is yet another deal that they have signed with Klondaika. This will allow them to take steps into the Latvian market.