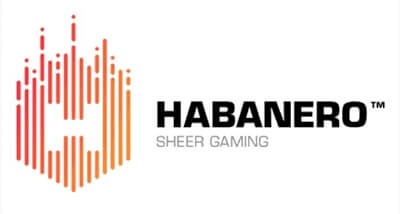 Playtech Deal for Habanero Systems BV

Jonas Riis Vestergaard

Published 05/11-2019
Top games developer Habanero Systems BV has just announced the completion of a deal with Playtech that will see it provide its games via the iGaming giant's platform. The deal was announced in an official press release, where it was stated that Habanero Systems BV's complete range of over 100 slots would be provided along with 10 video poker titles and over a dozen table games.
Playtech is one of the biggest iGaming brands in the world right now, one that has its fingers in many pies, including binary options, table games, live casino games, sports betting platforms, and a huge selection of video slots.
Growing Influence
This deal will be a huge boost to Habanero Systems BV, which has taken great strides to improve its offerings in 2019 and is stronger, more diverse, and more popular than ever. Its goal is to extend its global reach and there is no better brand to help it with that then Playtech.
It helps that Habanero has a large selection of high-quality games on its books, games that include Wizards Want War!, whereby players are thrust into a magical war between conflicted wizards and are tasked with collecting big prizes and unlocking fun features.
A Quality Selection
A spokesperson for Habanero Systems BV commented on the deal, stating that it would include their popular video slot titles, such as Colossal Gems and 5 Lucky Lions, as well as a selection of premium video poker, baccarat, and roulette games.
They noted that the Playtech platform was one of the best in the industry, with top-of-the-line content aggregation technology that has been used by some of the biggest and best casinos in the world.
"Playtech's range will help us to reach more players than ever" they said, adding that it was an exciting time to be a part of the Habanero Systems BV team as they look ahead to a bright and promising future.
Habanero Systems BV was also described in positive terms by Playtech, with its Casino Director saying it has created "some of the most engaging" slots in the online gambling industry and that they were delighted to be working with them. They went on to say that they see deals like this as essential if they are to meet their goals of expanding into more territories, producing more games, and reaching more players all over the world.