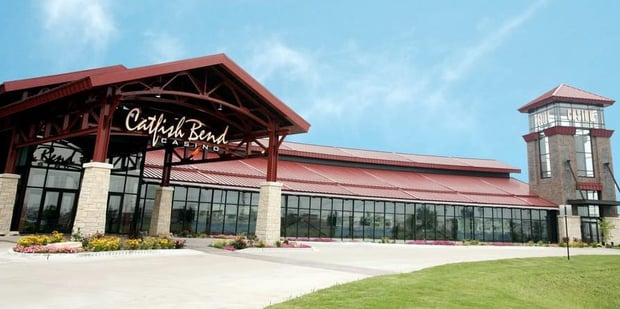 PointsBet Sign Big Deal with Iowa Casino

Mathias Jensen

Published 30/04-2019
PointsBet have recently launched an online sportsbook in the state of New Jersey, helping to expand the legal gambling offerings in this state and to grow its brand considerably. And that's not the only good news for the brand as they have just entered into a partnership with Catfish Bend Casino that could see them expand into the burgeoning gambling scene in Iowa.
The Deal
Catfish Bend Casino is Iowa's leading casino and entertainment destination and the deal it has just signed with PointsBet will see them combine their heads to create a project that will offer may more gambling opportunities for the residents of this state.
This multi-year deal will signal the creation of a "sports-centric" entertainment venue and could provide mobile and online sports betting options for players in the state, as well as offline gambling.
The final step is for the licenses to be granted by the Iowa Racing and Gaming Commission, at which point these changes will be implemented and the gambling sector in Iowa will change.
Development
The "sports-centric" venue that was discussed will be located within the Catfish Bend Casino. Early reports suggest that it will sit in the heart of this casino and resort and will be a nonsmoking area that provides a number of gambling options, with comfortable seats and a number of screens and streams to ensure that gamblers can watch the spots they bet on.
The venue will welcome both gamblers and sports fans and will come to life during major sporting events, which will be broadcast throughout the room and will be available to bet on at the same time.
Johnny Aitken, the CEO of PointsBet, commented on the deal to say that his company was "thrilled" to announce this deal, before noting just how big the deal is and declaring his excitement at working with such a big company and having such a prominently placed sports betting facility.
He went on to say that the executives of the Catfish Bend were "progressive and forward thinking", making them the perfect match for PointsBet.
It was only as recently as January that PointsBet launched their services in New Jersey. This launch included their PointsBetting product, which made its US debut and allowed for around-the-clock gambling for punters across the state. They were given the chance to bet on a wide range of professional sports and even in the short space of time that it has been active, this facility has already proved to be popular.
The Market
The Iowa sports betting industry has yet to be established, but this deal means that as soon as the licensing goes through and the sports betting landscape changes, PointsBet will be perfectly placed to take advantage of it.
They have a unique platform following their early success in New Jersey and that, in addition to the fact that they will be situated in a leading casino, means they will be better placed than anyone else and can get a head-start on what could be a very lucrative industry.
The Bill
The bill that could change the gambling landscape in the state of Iowa recently made it through the Senate with a vote of 31-18. This bill will make it possible for punters to bet on professional sports (such as the NFL and NBA) as well as college sports (such as the NCAA). The bill also passed through the House of Representatives and it will now head to the governor's desk, where it should receive its final check and could then be passed into law.
If the governor does sign-off on the bill, then the buck will be passed to the official state regulator, the Iowa Racing and Gambling Commission, who will then focus their efforts on creating a set of rules which casinos in the state will need to follow. These rules will dictate what sports punters can bet on, how much they can bet, and what rules they need to follow, and what rules the casinos and sports books need to follow.
There are 19 commercial casinos in the state right now and all of these will be given the opportunity to offer sports betting as soon as the bill becomes law. They will only be able to offer such services to players above the age of 21 and they will also be required to pay taxes of 7.5%, but for the most part they can dictate their own laws and choose their own odds and markets.
They won't have complete freedom though, because while laws still need to be set, there are a few things that we already know because they were included in the bill. We know, for instance, that punters will not be afforded the chance to bet on minor league events or high school sports, and there are also expected to be some strict regulations concerning wagers on Iowa-based college teams.
Depending on how long this process takes, Iowa could begin to embrace legal sports betting prior to the start of the upcoming football season, which will kick-off in just a few months. If not, the changes could take effect by 2020, which will trigger a mad rush for licenses and development, much like what we are seeing in other US states that have recently adopted major changes to their sport betting laws.
Big Brands
The daily fantasy sports industry could muscle in on the sports betting market should this bill be passed, and they will be some of the best placed brands to do so. DraftKings and FanDuel, for instance, already have a huge following across the country and offer a wealth of services relating to America's biggest sports. If they move in on the Iowa gambling industry then it could get very competitive very quickly.
If Iowa does pass this bill then it will become the 9th state to allow sports betting across the country, many of which have occurred within the last few years following the invalidation of a bill that previously made it difficult for companies to establish legal online sports betting.