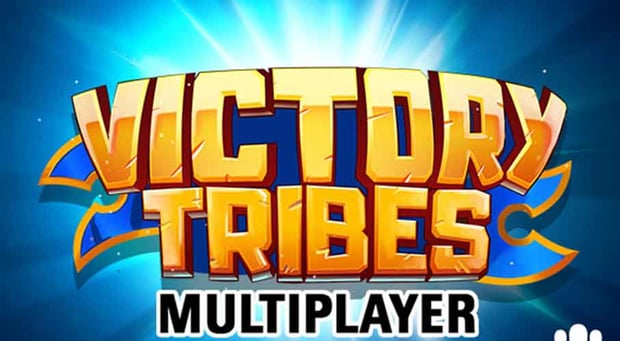 PokerStars Casino Launches Victory Tribes Slot

Mathias Jensen

Published 27/02-2019
PokerStars Casino, which was built off the back of the PokerStars poker room, has had a pretty good couple years. Its poker room has continued to prosper and its casino and sportsbook has experienced huge growth.
They are doing all they can to keep that momentum going and have recently announced the release of a new slot to help them do just that. Victory Tribes was developed by their in-house team and promises a wealth of new features that should help it to standout from the competition.
Customizable Slot
One of the things that makes Victory Tribes so unique is the fact that it is customizable. This tribal themed title lets players choose their own tribe at the outset of the game, before sticking with this tribe and helping it to fight its battles throughout the game.
This choice comes into its own during the bonus round, where many players (as many as 50 at a time) battle it out to win big prizes.
Players are tasked with choosing warriors from historic tribes, including a Viking, a Mongolian, a Highlander and a Druid. These historic tribes would have never encountered each other on the same battlefield, but they all made an impact in their own way and in Victory Tribes we get to see what might have happened if they had met.
More Features
The Managing Directory of PokerStars Casino hinted that Victory Tribes was going to be huge, suggesting it would "shake up" the online casino industry. And he could be right, as there is a lot of things going on here. In addition to the aforementioned customization, Victory Tribes also has three progressive jackpots that can be shared between as many as 50 players.
The more a player wagers, the higher their Battle Meter will climb and when it fills-up they will be entered into the Bonus Tournament. This is where the fun begins and when they will be given a chance to scoop the big prizes.