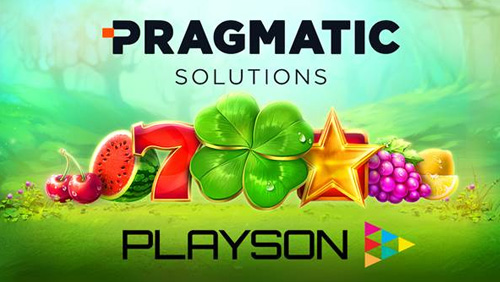 Pragmatic Solutions agree to work with Playson

Mathias Jensen

Published 26/07-2019
Playson and Pragmatic Solutions have signed a deal that will see them working together. With Pragmatic Solutions offering one of the most sought after platforms in the industry and Playson having a large roster of casino games, it's a deal that is likely to benefit both companies in the long term.
Roster increase
Playson will be providing a wide range of their top titles to Pragmatic Solutions. The main bulk of games offered is expected to be in the form of video slots, but over 60 titles will be added to the Pragmatic Solutions platform in total.
Playson has announced that while the deal is a good one for them, it's not an exclusive deal and they will continue to provide software for a range of different casino operators.
A spokesman for Playson said that they were extremely happy with the deal that they have signed with Pragmatic Solutions. They are also looking forward to providing their existing content to the Pragmatic platform, as well as developing new and innovative content in the future.
Pragmatic Solutions also had a similar level of excitement about the new deal. Not just because Playson offers a range of games that tie into their aim of offering players high-quality casino games, but because it allows them to increase their games' roster and offer players a lot more. They were also looking forward to a way to increase the level of market penetration that Playson have.
Brand new games
Playson have held very little back from Pragmatic Solution in the deal that they have signed. They have also included their brand new video slot, Wild Burning Wins, in the package agreed. This shows that they are dedicated to offer Pragmatic Solutions some of their best work and not just giving them some of their older titles.