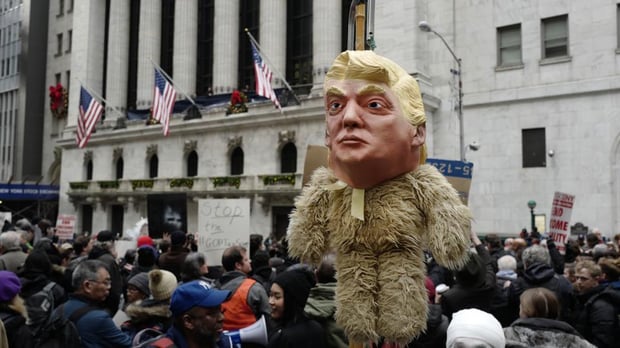 President Trump Not Happy with Tribal Bill

Mathias Jensen

Published 26/05-2019
House Bill 312 was created to provide support to the Mashpee Wampanoag tribe of Massachusetts, returning an important piece of land and declaring them to be sovereign tribal territories. Many saw it as a noble cause and one that would be well received, but President Trump seems to have other ideas and has announced that he will veto the bill if it makes it to his desk.
The issue he has is that the Mashpee Wampanoag weren't designated a federally-recognized tribe under the Indian Reorganization Act (IRA) of 1934, and the Supreme Court has ruled that no land will be allocated to tribes not recognized by the IRA.
There have been numerous exceptions made over the years, but Trump is seemingly not willing to take these onboard and in a tweet mentioning this bill he noted that it was backed by "Elizabeth (Pocahontas) Warren" a woman he clearly has little respect for and "doesn't treat Native Americans fairly".
The Reaction
The rumor is that Matt Schlapp has managed to convince the president to reject the bill, which would see the Mashpee Wampanoag tribe install a sizable casino and hotel resort. Schlapp is working for a company that operates the only casino in Rhode Island, which sits just a 40 minute drive away from the land mentioned in the bill.
Whatever the reason, it seems that Trump's tweet has received its desired reaction as the bill has been delayed by the Democrats while they decide on the best plan of action going forward.
Trump vs Tribes
This is not the first time that President Trump has had a run-in with Native American tribes and their casinos. In the early 1990s, when Trump was still running casinos of his own, he allegedly took out newspaper ads that made connections between tribal casinos and crime, suggesting that the former led to the latter and were therefore not to be trusted. There has also been speculation of some run-ins during his current reign as US president.
It remains to be seen how this one will develop, but it's not good news for the Mashpee Wampanoag tribe and their backers, who will now have to wait to see if this one turns in their favor.