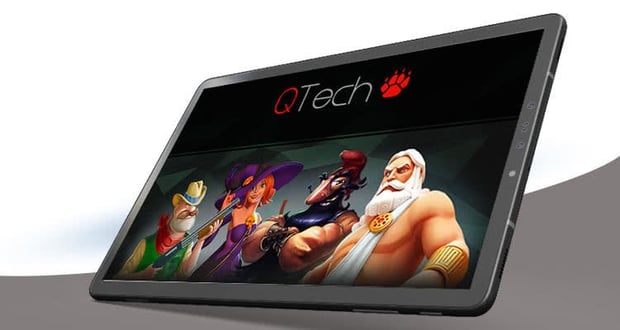 QTech Games signs a new deal with Thunderkick

Jonas Riis Vestergaard

Published 06/02-2020
QTech Games has revealed that it has signed a partnership agreement with Swedish content provider Thunderkick. This new partnership will see the two companies come together in order to provide players with the ability to enter a tournament during February.
What's going to be included?
The tournament will be entitled the QT Thunderkick Championship. It will be taking place throughout almost the entire month of February. It will allow players to enter by playing Thunderkick games, with the 20 best players of every day being awarded a cash payout.
There will be terms and conditions for players entering the tournament in order to make sure that they qualify to enter. There will also be another prize awarded for the 20 best overall players.
The way the tournament will work is that every spin a player carries out when playing a Thunderkick game will award points. It doesn't matter if the spin wins or loses, it will award points, although a winning spin will award more points. There will be leaderboards in place that are updated as the games are played.
These leaderboards will be what players can use to see how well they are doing in the tournament so far. The total amount put aside in the prize pool is set at $15,000. The leaderboards will make it easy for players to see if they are close to getting a cash award.
The CEO from QTech Games said that he is very happy with this latest tournament. He feels that it's one of the most cutting edge tournaments on the market at the moment and it features some of the best tools in the industry. The new tournament tools from QTech allow casino operators to easily put together their own tournaments, which is vital to keep players interested in the fast moving world of iGaming.
Making themselves known at ICE
QTech have a lot on its plate at the moment too. Just as the tournament is getting up and running, it will be in attendance at ICE during February. This will see a range of different solutions being shown to the people at the event, as well as the chance for people to get to know other members of the iGaming industry.