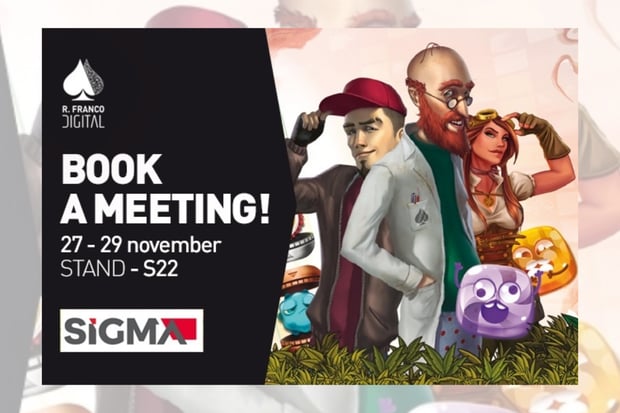 R. Franco Digital to show off what it can do at SiGMA

Jonas Riis Vestergaard

Published 26/11-2019
R.Franco Digital have set themselves up to show off their gaming portfolio at the SiGMA Malta show in late November.
Although the company has been running for just five years after their creation in 2014, they have managed to build up a reputation as the leading creator of casino games in the Spanish market.
They will be given Stand S-22 at this year's show. They are expected to show off a wide range of titles from their roster in order to garner more attention for themselves, especially with operators outside of Spain. They will also be debuting 10 new games to show attendees. They will also announce that they have almost completed the Maltese regulation requirements and so their games will be fully regulated for play at Maltese providers. This combined with their reputation for high quality titles that are fully compatible with multiple platforms should help to create a lot of buzz around them.
Showing off their wares
On top of their games R. Franco will also be demoing their new aggregation software. This server is expected to offer the ability to sync with most APIs on the market. It will also offer unlimited scaling and it can offer any game type to operators.
Along with their new products they will also be showing off their entire portfolio of games to potential customers. Their management software will also be available to test. This is a touch screen terminal that makes it easy for casinos to offer different services to their customers. The software can be customised for each specific casino need.
Top event in the industry
In a press release a director for R. Franco said that they were looking forward to being at the show. Because SiGMA is one of the biggest shows on the market being able to show off their products to prospective partners was vitally important to their continued growth. Not only that but they feel that showing their face at the show is important to show that they are not a small time developer. If they want to be taken seriously as one of the top developers in the world then they will need to give a strong showing at SiGMA. R. Franco feel that they are well placed to do just that.
It gets better for R. Franco as well. Wanabet, which is the betting platform held by R. Franco, have also announced another two games to their roster. This will be a Roulette game and a slot game that are expected to be received well by the market.