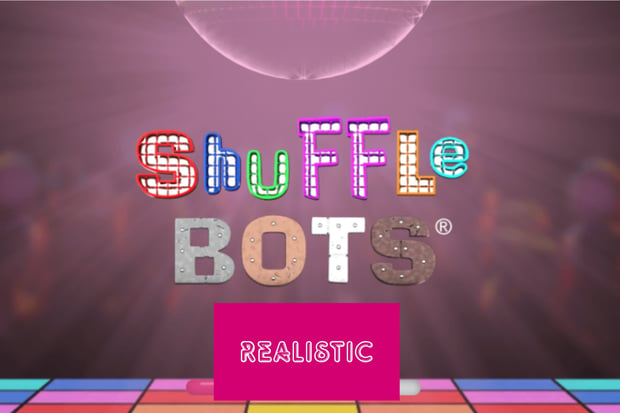 Realistic Games increase their instant win roster

Jonas Riis Vestergaard

Published 30/12-2019
Realistic Games have made an announcement detailing how they are increasing their current roster of games. With three different titles, all of them instant win games, will expand the roster for the casino software developer.
Naming the new games
The brand new instant win titles are named Shuffle Bots, Pull A Cracker and Cashing Rainbows. All of the games are packed full of high class visuals and extra features. The features can increase the multiplier for the wins on offer.
Pull A Cracker is a fantastic Christmas themed title. It even includes a traditional holiday scene as the background for the title. Some of the features included are well above the usual for an instant win games. Players can grab bonus rounds, increased multipliers and lots of other random events. Players are able to walk away with up to 750 times their stake when playing this game.
Cashing Rainbows is a kaleidoscope of colour. Players will be blown away by the bright images that are on show in this title. It's a pull tab title that works just like a scratch card. There are plenty of bonus multipliers and the biggest win on offer is a massive 2,000 times your stake!
Shuffle Bot is slightly different to the other titles. This is because it's based on a video slot that already exists. It takes the fun of the original game and throws in some extra bonuses to help it stand out. Up to 500 times your stake can be won on Shuffle Bot.
A director with Realistic Games has stated that they are very happy with the final result for the new instant win titles. They're designed to provide players with a simple experience that also offers some great wins. They hope that they will keep players interested without being too complicated to play.
He also carried on to say that the themes were some of the most popular on the market right now. This combined with the easy play game mechanics means they should be a success.
Other new releases
The instant win titles from Realistic Games add to the wide roster of titles that they have already put out onto the market. They will join Duplicats as a new release for the company. Duplicats is a cat based video slot that sees lots of different types of cat appearing on the reels. You can land as many as five different cats at the same time on the gameboard. When this happens a bonus feature will be activated leading to bigger wins.