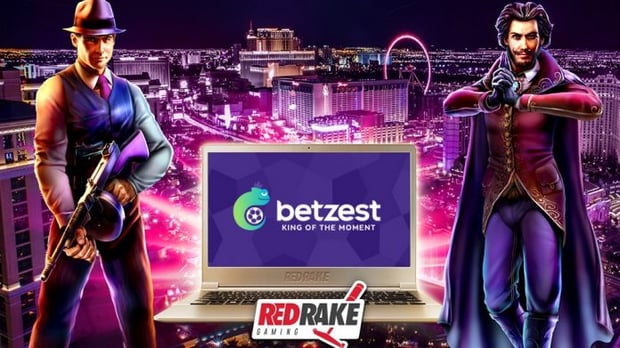 Red Rake Gaming and Betzest sign a deal together

Mathias Jensen

Published 04/09-2019
Betzest have added the portfolio of games that are offered by Red Rake Gaming to their casino roster. This will help to increase the number of games they have on offer.
This will make every single game that Red Rake Gaming have on their roster available to Betzest to offer to their customers.
The press release announcing this deal says that because Betzest have been expanding at a very fast rate, it means that they needed to increase their roster of games. They have been increasing their number of employees, while also expanding the amount of high quality games they have on offer.
Expansion in the future
Betzest made it clear that signing the deal with Red Rake Gaming is vitally important to their continued growth. Because they want to not just keep the customers they already have, but also add new customers, they need to keep adding new, high quality casino games to their roster. Signing the deal with Red Rake Gaming allows them to do this and hopefully will help them to continue growing.
Similar aims
Red Rake Gaming also had similar goals to Betzest. They recognised that the company were growing at a fast rate and as they too intend to continue growing, they felt that a partnership between the two companies was a great way to help them do so. They will be offering their newest titles as well as their popular titles that have already been released. It is hoped that players will love the addition of the Red Rake Gaming titles to the Betzest casino.
Signing more and more deals
Betzest signed with Red Rake Gaming just after signing another deal with a top provider. In July they signed a deal with Wazdan that will see their games making their way to the Betzest casinos. All of this comes together to help continue their current level of growth.
This isn't the only thing that Red Rake Gaming have been working on either. They've also recently released a new video slot. The game is themed around a retro style, offering a fruit machine visual that adds in modern features. Million 7 is the title of this latest video slot and it's expected to be a big hit.