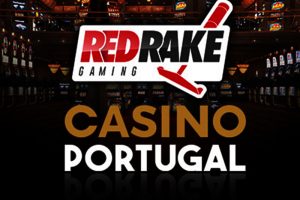 Red Rake Gaming and Casino Portugal announce a partnership

Mathias Jensen

Published 02/08-2019
Red Rake Gaming is on a rampage, signing deals after deals at the moment. After making a deal in the CIS area, they have swiftly moved to sign yet another deal.
By signing a deal with Casino Portugal, Red Rake Gaming have given themselves the opportunity to make swift movements into the Portuguese sector of the market. This also offers them a chance to increase their market share in Europe as a whole.
It is a key part of how Red Rake Gaming has been going forward with their expansion strategy in recent months. They have been slowly making headway into as many European markets with legislation as they can. This move to the Portuguese market is yet another example of this, with them looking forward to showing off their content.
Intention to keep expanding
With a wide range of top quality content available on their roster already, Red Rake Gaming intends to offer their most popular titles to Casino Portugal. This is not just because they want to impress the Portuguese players, but also as part of the deal, they agreed to offer their best games that were not under exclusivity deals. By offering their top games that include a range of features will help to endear them to the Portuguese market.
Increase in demand
Because Red Rake Gaming has made large strides over the last year, their games have been more in demand than ever. This has shown itself in both an increase in titles being released and by the number of operators who are trying to make deals with them.
Red Rake Gaming released a statement on the new partnership which said they are excited about the new partnership that they have signed with Casino Portugal. They are looking forward to expanding into new markets in the European region and feel that working with Casino Portugal is going to be a mutually beneficial partnership in the future.
The Casino Portugal statement offered a similar point of view. They hope that partnering with Red Rake Gaming will give them one of the fastest up and coming software providers in the industry under their umbrella.
Developer business
With over 50 video slots in their portfolio, Red Rake Gaming is starting to build up a roster of games that are catching the eye of the industry. They add to this a wide range of other casino games and as a part of the mission, they have signed deals with other casino operators within the European market.
They also recently signed a deal with Fonbet, one of the oldest and most well-established operators within the market.
Booming Circus released
Booming Games have capitalised on the buzz surrounding them after their release of Pirate Booty and Gold Vein last month by releasing their latest video slot, Booming Circus. It is a 5 reel game that promises Booming Games feel is one of their best yet.
Increasing catalogue
At just five years old Booming Games have managed to collect a wide range of different regulators for their games already. They have managed to sign deals with some of the biggest casino operators in the whole iGaming sphere. Because they have managed to put together a games roster that has more than 60 titles in total, with more than 50 of them being video slots, it means that operators are impressed with what Booming Games can offer them.
Large wins
A press release for the launch of Booming Circus describes it as a video slot set in the best circus in the world. The game provides a high volatility for big wins and can be played both on desktop and mobile devices.
Engaging and fun
The game itself contains 15 paylines which is generally within the industry standard. The game takes place within the traditional big top and contains beautiful graphics combined with fantastic features that really help to engage players.
There are also wild reels that pop up out of nowhere, free spins and multipliers that randomly get applied to your winning lines.