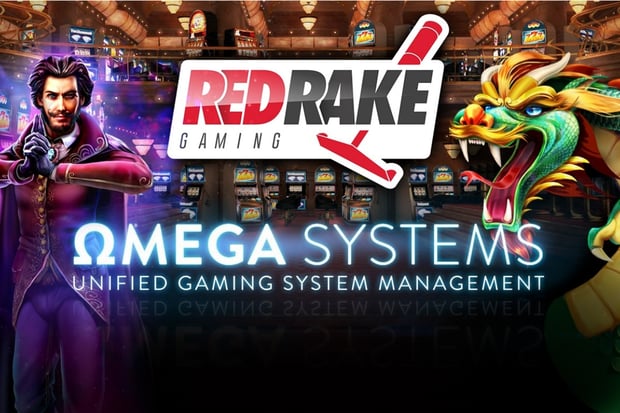 Red Rake Gaming and OMEGA SYSTEMS come together

Mathias Jensen

Published 17/09-2019
A deal has been signed by Red Rake Gaming and Omega Systems to offer the Red Rake portfolio through the Omega platform. This comes after Red Rake had recently signed a deal to offer their roster of casino games to Betzest in the Maltese market.
The deal will see Red Rake make their whole collection of titles available to Omega Systems. This will allow them to add the portfolio to their platform and then from there, they can release it to the various casinos that they have agreements with.
Red Rake holds a wide range of different licenses across a number of jurisdictions. This is very important to allowing their titles to be put on the Omega platform. Because they have partners in various different countries, they will need to be covered in all of those regulated markets and this is where Red Rake steps in to makes this possible.
Sensible partnership
A statement from Omega Systems announced the deal to the general public. They commented that the quality of casino games offered by Red Rake was the main reason behind them signing the deal. They truly feel that because they are starting to make a big name for themselves, this is a deal that will benefit both companies. In the long term, it`s something that will give Omega Systems and Red Rake Gaming new opportunities to grow.
Helping both companies
Red Rake also expressed a similar sentiment. They feel that the ability of Omega Systems to make integration of their games easy and to a number of different casino partners will help them to get their games seen by more people than ever before. On top of this, they feel their roster of high-quality games is something that will help Omega Systems to grow.
Thinking in a different way
Red Rake Gaming have already garnered a reputation for creating innovative new games. They have previously grabbed headlines with their title Wildcano. This game presents video slots in a circle. It's something completely different to anything that has ever been done before. This helps to keep them fresh and exciting. This is part of the reason that so many companies want to work with them. It was also why Betzest were so desperate to get their hands on the whole roster that Red Rake have on offer. This could just be the start of Red Rake making a real name for themselves.