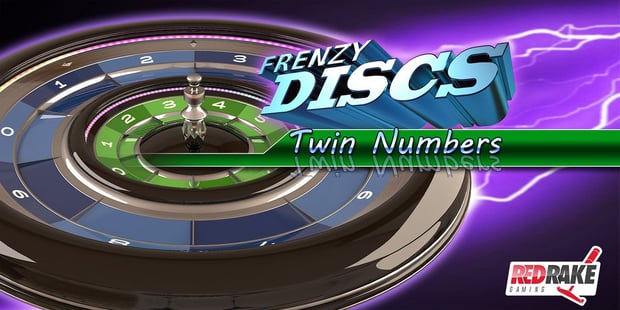 Red Rake Gaming continues their intense release schedule

Mathias Jensen

Published 19/09-2019
Red Rake Gaming has continued their current fast pace of game releases with two more casino games being added to their collection. Roulette and Frenzy Discs are the two newest games that will be added to their fast-growing list of available titles. Since they are dedicated to making innovative titles, these two games aim to offer new features to players in a variety of different ways.
The first new title: Frenzy Discs
Frenzy Discs is a game with some similarities to Roulette. However, it takes it to the extreme. There are two spinning discs included and there will be two balls that will land between them. Players have to guess which numbers the balls will land on. The game features top-level aesthetics and uses a highly technical physics engine to decide how the balls land.
While this version of "Frenzy Discs" have only just been released, Red Rake Gaming is already putting new versions into development. These will feature more innovations to make the game even more exciting!
A new slant on Roulette
Red Rake Gaming has also put together a new Roulette game. This will integrate four different ways of playing the game into one title. This will allow casino operators to cut down on how many Roulette titles they have to offer because the Red Rake version will cover them all. Each game features fully 3D graphics and different rules to help the games stand out.
Signing new deals
These two new titles come just after Red Rake Gaming announced that they have signed new supply deals with Omega Systems and Betzest. This will see Red Rake using the integration platform that Omega Systems feature to offer their titles to players at Betzest. Plus, it will give Red Rake the opportunity to explore new markets without having to apply for a regulated license.