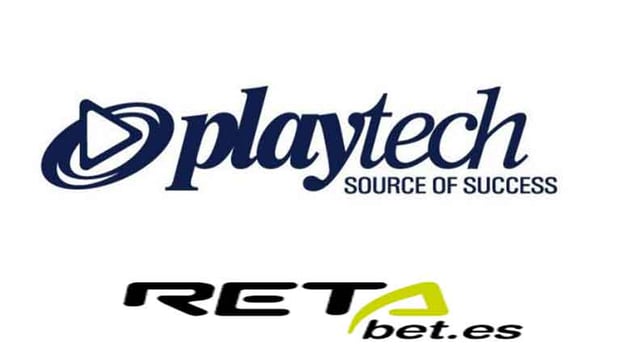 RETAbet to Get Exclusive Casino Platform from Playtech

Mathias Jensen

Published 06/06-2019
The iGaming giant, Playtech, used an official press release to announce the signing of a brand new partnership with RETAbet, a leading sports betting provider that has a large following in its native Spain.
The deal will see Playtech provide a host of exclusive casino games to all RETAbet players, giving them access to titles never seen or played before, as well as the usual selection of live casino games and virtual games found on the Playtech portfolio.
Exceptional Growth
Playtech is a name that all operators and all players recognize, as they have scaled great heights in this industry and done things that few other developers have even come close to doing. This new partnership with RETAbet has given them access to the expanding Spanish betting market, and it comes only a short time after they expanded into the Swedish market.
There are a number of new regulated markets opening up across Europe and as one of the biggest names in the industry, Playtech are getting their noses in front and ensuring they make the deals that will allow them to corner these markets just like they have cornered so many others.
Spanish and Italian Success
RETAbet will now have access to a suite of top performing Playtech titles, all of which can be tailored to meet the needs of their players. They will have access to a selection of blackjack, roulette and baccarat titles, as well as their extensive selection of CRM tools and all other features that Playtech can provide.
The CEO of the global iGaming brand commented on this partnership to say that "Playtech have a strong track record of working hand-in-hand with its licensees" before adding that they looked forward to "working with RETAbet" in order to provide their extensive portfolio of top titles to the growing Spanish market.
In addition to entering the Spanish and Swedish markets, Playtech have also set their sights on Italy, another growing regulated market. They expanded their Playtech Bingo operations in the Southern European country just a couple months ago via brands such as William Hill and Sisal.
This was the result of a protocol known as PBAD3, which was recently announced by Italian regulators. This allows regulators to offer a wealth of online bingo services to players across the country. Playtech, as is so often the case, were the first operator to benefit from this change and used it to quickly roll out new innovations.
Playtech's Growth
Playtech is one of the biggest names in the iGaming sector, if not the biggest. They have their fingers in many pies, with video slots, table games, live casino games, poker, sports betting solution, and share trading. Few aggregate platforms can come close to Playtech, and that's why they have endured for so many years and why there are so many casinos, sports betting sites and other gambling sites working with them.
Playtech are a multinational, mega-brand that have changed the online gambling industry significantly over the last decade or so. Every gambler, whether they stick with video slots, sports betting or another form of iGaming, has experienced Playtech software at some point.
This deal, therefore, is far from the biggest that they have signed and in the grand scheme of things it's not even one that will have a big impact on Playtech's finances. But it's big news for RETAbet, who now have the knowledge that they are working closely with a true giant of the industry.