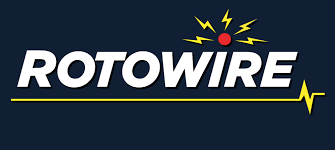 RotoWire expand from fantasy sports to sports betting

Mathias Jensen

Published 03/10-2019
With sports betting becoming more and more commonplace across the US, there are a number of companies who are pivoting towards the sports betting market. This is mostly companies that were already involved in either sports or betting in some way because the pivot is easier for them.
One company that has begun to make the switch into sports betting is RotoWire. They are more than 20 years old and have spent the majority of their business life as a fantasy sports company. Their intention is slightly different to other sports betting sites though. They intend to provide sports fans with a wide range of different stats that could be useful when deciding how to place wagers.
The president of the company said that they intend to provide a service that will help gamblers to find the right bet, rather than providing the opportunity to place a bet. The service is said to include everything that gamblers should know before placing wagers.
No betting markets
RotoWire have made it clear that their new site, titled CoverWire, won't be providing the ability to place wagers, offering purely stats and information only.
Expectations of success
RotoWire have had more than 100,000 customers play their different fantasy leagues. They are expecting that there will be just as many people who want stats to help them with their sports wagers.
RotoWire have a large number of different sports included in their fantasy league roster, with everything from Basketball to Football being covered by them.
Plenty of space in the market
The company is based in Wisconsin and they have more than 25 employees at the moment. They are hoping that the demand from customers will allow them to employ more people in the future. They are of the belief that sports gambling is likely to have a big impact on tax revenues in the near future, especially as neighbouring states have already legalised sports betting.
Survey results
A survey that was recently carried out by the AGA said that almost 40,000,000 adults in America place wagers on NFL games each season. This equates to around 15% of the potential population that would be of legal age to bet. Another survey found that almost 25% of adults would be willing to place wagers if it was legal to do so. So this means that there would be almost double the number of people betting if sports betting was legalised across the country.
Sports betting has long been a black market operation in America, so the recent legalisation has led to a big jump in tax revenues. This calculates to more than $10 billion being spent on sports bets, legally, since the legislation was introduced. Being a growth market means that it's only likely to increase as time passes.