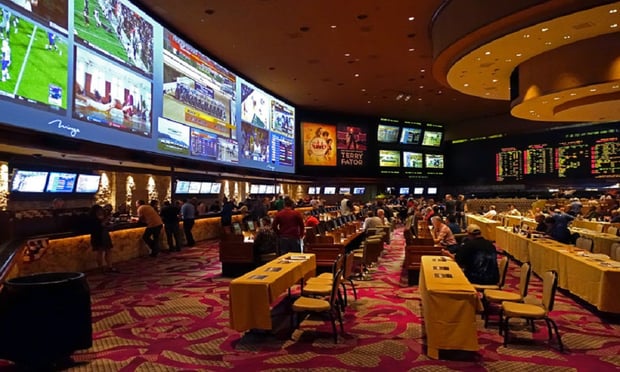 September, a Record-breaking Month for Nevada Sportsbooks

Mathias Jensen

Published 11/11-2018
Nevada's sportsbooks enjoyed a record-breaking month this September, reaching an aggregated win hit of US $56.3 million from record-busting combined bets of US $571 million, largely due to gamblers betting on National Football League games.
A banner month
An ESPN.com report containing official data released by the Nevada Gaming Control Board reveals that September was the most profitable month for sportsbooks in the "Silver State" of Nevada since records began in 1984, with September 2018's profits easily outstripping the previous US $53.3 million high in monthly hits recorded in 2012 again in September.
The leading role of NFL
In addition, the ESPN.com report reveals that the combined amount wagered in September surpassed the previous high of US $565 million recorded in October. In September, punters wagered around US $389 million on collegiate football and NFL matches, with losses of approximately US $44.3 million recorded.
New entrants to the market have little impact
The all-time highs of September were recorded despite five states, specifically, New Mexico, West Virginia, Delaware, New Jersey and Mississippi legalizing their sportsbooks in response to the US Supreme Court's recent decision invalidating the Professional and Amateur Sports Protection Act (PASPA). According to ESPN, Nevada Gaming Control Board Senior Research Analyst Michael Lawton is undaunted, arguing that the additional competition could in fact bring more gamblers to the state: "I think we have believed all along that the expansion of sports betting outside of Nevada would not hurt our business but could actually help it grow as it gains more exposure and acceptance nationwide. This month's numbers support that theory and we are very encouraged by this month's results. However, it is still very early in the game as far as sports betting expansion is concerned."
New Jersey next in line
Coming in second to Nevada was New Jersey, which, as reported by ESPN.com, earned US $24 million from total bets of approximately US $183.9 million, figures still far below those reported in Nevada. Further new entrants set to join the market in the next few months include Pennsylvania and Rhode Island, which will soon be providing sports betting to the public.