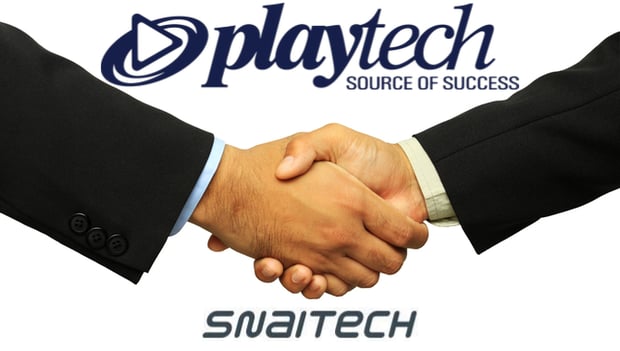 Snaitech Aquired in Billion-Dollar Playtech Deal

Mathias Jensen

Published 13/04-2018
The Italian gambling market has a new leader in British company: Playtech, a financial trading group and online gambling software producer. The group announced its largest acquisition to date on Wednesday, paying $1.05 billion to acquire Snaitech, one of Italy's most renowned gambling operators.
Playtech has brokered a deal with two private equity forms to purchase 70.6 per cent of the Milan-listed company. The remaining 29.4 percent of the company will transfer ownership to Playtech after this, pending approval from the remaining shareholders.
Playtech referred to Italy as "Europe's largest and growing gaming market" in a statement, but highlighted how its relative current status as underdeveloped and fragmented compared to the UK market. The Italian market was worth an €20 billion last year, while the UK, the second biggest in Europe, was worth €16 billion.
Playtech CEO Mor Weisner said "The acquisition of Snaitech represents the continuation of our strategy to invest in leading retail brands in fast growing, regulated markets." He believes the acquisition will meet the Board's strategic objective to "improve the quality and diversification of Group revenue, whilst delivering exposure to high growth end markets, by utilizing the strength of Playtech's balance sheet."
"Playtech has always been at the forefront of its industry and the acquisition offers the opportunity to create a vertically integrated B2B2C operator in Europe's largest gambling market, delivering significant value to shareholders," Weisner said.
The acquisition will also shift Playtech's focus from B2B software to a larger presence in the consumer space. At present, the majority of its consumer business is in Mexico and Spain. In addition to its online sports broadcasting unit, Snaitech holds ten betting shops in Italy and a further 1,600 franchises under the SNAI brand. These locations support over 54,000 slot machines and over 10,000 video lottery terminals nationwide. Playtech will also add three race tracks to its company with this acquisition, an unusual move for the online gambling giant.
Snaitech currently employs 850 people and amassed revenues of €890 million last year. Playtech was founded by the Israeli billionaire Teddy Sagi in 1999 and supplies online gaming software to a large number of the world's most renowned gambling brands. Today, they employ 5,000 people across 17 countries.