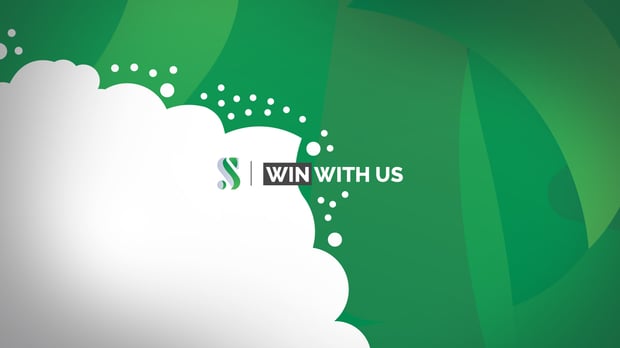 Soft2Bet reveal new promotions and sign a deal with Bambora

Jonas Riis Vestergaard

Published 18/12-2019
Soft2Bet have continued their current run of trying to make the news with the announcement of their latest promotion. This new one will be running across half of the different brands that come under their umbrella.
Soft2Bet released a statement announcing that they would be including a big proportion of their brands and that they were happy for the opportunity to give something back to the people who had supported them all year long.
[p
]Details of the promotion
The promotion will be starting at the beginning of December and the seven different brands will be giving players different tasks depending on which brand is offering it.
Nomini will be offering players a Christmas puzzle every day. This will be a logic puzzle and will require players to move numbers into the right order. Once this is done then a daily reward will be awarded.
Wazamba is the newest addition to the Soft2Bet family and they will be offering the classic memory game which involves turning over cards. Players will have to match up the different cards into pairs to grab their reward.
There is a similar task taking place at LibraBet. Here customers will have to match footballers and the team that they play for to earn their prize.
CampoBet, BuranCasino, BoaBoa and MalinaCasino are also included in this promotion. They will be offering different tasks each day for players to earn their prizes.
Working well over the year
On top of running these extremely enticing promotions as a reward to players, they also help Soft2Bet to celebrate a good year for them. They have been able to add a lot of new titles to their available game roster at their casinos, signed new deals with different developers and Larry the Leprechaun was the undoubted breakout hit for them after Wazdan allowed them to offer it to the different operators that they run.
The head of casino operations and games for Soft2Bet released a statement where she said that they were delighted with the year that they have had. They know it's been a good year and felt that it was only right to reward their customers with a range of promotions. They expect the new promotions to be a huge success with their players and hope that they enjoy the prizes that they will be able to win.
Signing new deals
On top of these promotions that are on offer, Soft2Bet have also signed a new deal with Bambora. This deal will see the payment company increase the level of technology that is currently available at Soft2Bet sites. It will also add in some extra security layers to make sure that potential fraud is identified earlier and therefore stopped before it has a chance to take place.
This new deal will give Soft2Bet the opportunity to take on a larger volume of new players which will facilitate their intention to spread out across Europe at a fast rate.
The CEO for Soft2Bet commented in a press release that they were very happy to have signed the deal with Bambora. Because they take every opportunity that they can to improve the quality of their service, they feel that this new deal will give them a big chance to do so. The addition of PaymentIQ will also give their players a larger range of choice and should help to make Soft2Bet casinos and even better proposition.
The MD for Bambora expressed a similar sentiment about how they felt when it came to signing the deal. They said that they were delighted to be able to offer their own high quality service to a company that is trying to move forward within the industry. They hope that this new partnership will provide both companies with the opportunity to continue to grow.