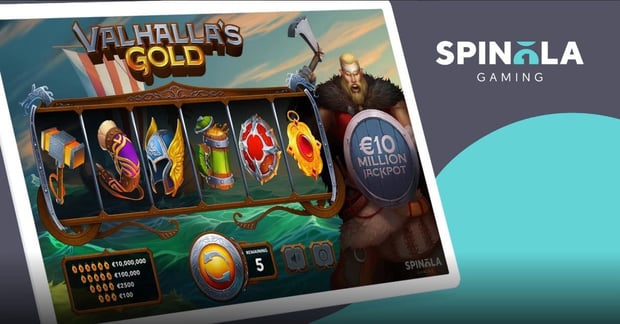 Spinola Gaming sharing new titles at ICE event

Jonas Riis Vestergaard

Published 31/01-2020
With a plan to move into brand new trading markets, Spinola Gaming has accelerated that plan by announcing that it has some brand new games ready for release. It will be showing them off at the ICE event in February with one of the most prominent games titled Valhalla's Gold.
The company made it clear last week that it intends to use the skills that it has built up during its time as a developer to offer innovative gaming solutions to players. These are expected to be a mix of video slots and lottery type games. The games will be shown off in demonstration form at ICE next month with Spinola quietly confident that the new games will garner a great deal of interest from the attending crowd.
Taking things to a new level
Spinola has made it clear that it intends to offer visuals that are above anything else on the market for its first move with these new titles. The hope is that players who enjoy lottery games but never play online will see these titles as the games to move them over to playing online for the first time.
Big prizes on offer
The CEO of Spinola has commented that the new games will be something that people have never seen before. Although the games will have a similar layout to standard video slot titles, the prizes on offer will eclipse even those of the biggest paying progressive jackpots. With almost $300 million in prizes on offer it will give players the chance to walk away with wins beyond the comprehension of most people.
He carried on to say that with online casinos looking for new ways to offer players huge payouts, this new method will combine the high paying nature of lotteries with the simple to use nature of online casinos. It's expected that these games will prove to be extremely popular, especially due to the potential to walk away with a win that is beyond anyone's wildest dreams.