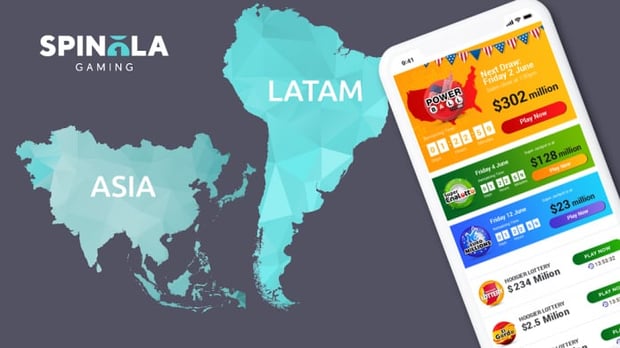 Spinola Gaming start a new lottery in new countries

Jonas Riis Vestergaard

Published 23/01-2020
Spinola Gaming have been offering their lottery services around the world recently. After signing a deal in Africa recently they have also made a move to start offering their services within the relatively new markets of Asia and South America.
In a press release from last week Spinola announced that they expected to offer their services to new markets during 2020. They intend to start this off in some new markets that are located in Asia and in Latin America.
Fast paced growth
Located in Malta, Spinola are well situated to be able to spread out across the world quite easily. Because their lottery services have a relatively low cost associated with them it means that they will be able to easily integrate into their lower income areas without pricing themselves out of the market. It means they hope to be able to price competitively to the local illegal lotteries which should bring in most of the custom due to the more reliable nature of their operation.
High class services
Because the tools and services that Spinola offer to players are extremely well designed it means that it will be simple for another who wants to operate a lottery to do so. There are a number of promotions built into their platform which makes marketing very easy to do. There are also full management systems for retail outlets that will make it easy for providers to offer the service.
Enjoyed across the continent
The CEO of Spinola commented that because 4G has become the market standard in the two markets they are moving into, it will be easy for them to offer the services. They hope to be able to give customers the lottery solutions that they have available in the near future. He also hopes that these new services will give players more choice than they have ever had before.
His statement continued that he was delighted to have signed a deal to be moving into these two new markets. He hoped that it will allow them to improve the services that are currently on offer as well as offering more reliability. They hope that with it being such a fast growing market they will be able to grab a large foothold due to being early adopters within the geography.