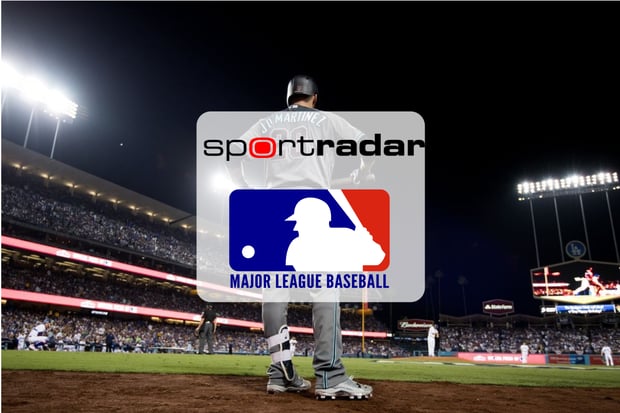 SportRadar Announce Huge Deal with Major League Baseball

Mathias Jensen

Published 10/03-2019
Major League Baseball, the world's biggest baseball league and one of the biggest sporting leagues in the United States, has just announced a deal with SportRadar that could prove to be very profitable for them and their new partners.
SportRadar are a leader in data intelligence and this deal will see them expand the distribution of their real-time gaming statistics across the MLB for the next few years.
2019 and Onwards
This deal will commence with the start of the 2019 Major League Baseball season. It will see SportRadar collect real-time data from every ballpark in the league, data that they will then have exclusive rights to use.
SportRadar use MLB proprietary technology to collect his data, after which it is sent to sports betting operators and media companies. These companies use the data to create betting markets, monitor live betting markets, review/preview games, and keep records of detailed statistics.
Statistics play an integral and often overlooked role in modern sports, and by gaining exclusive access to all of the data in Major League Baseball SportRadar have just bought themselves a golden ticket. It is thanks to partnerships like this that punters are able to get a detailed analysis of betting markets and fans are able to see detailed stats on every pitcher, hitter, and coach.
Kenny Gersh, the Executive of Major League Baseball, was quoted as saying this partnership would help to improve the betting landscape, while helping MLB to expand on their betting and statistic feeds.
A New Partnership
As is to be expected, SportRadar were just as excited by the prospect of this deal as MLB were, stating that they were "excited" to be working with the league and hoped that the deal would help to "open new doors" for baseball fans across the United States of America. They also noted that this deal would help their partners to improve upon their services and provide their customers with a high quality experience.
This is not the only big partnership that Major League Baseball have signed recently and it won't be the last. They also recently announced a deal with MGM Resorts International that will see the gambling and entertainment brand become the official entertainment partner of MLB and will use MLB broadcasts and platforms to promote MGM's services.