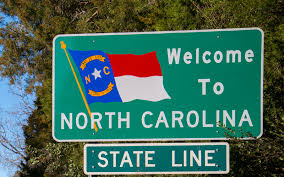 Sports betting becomes signed into North Carolina law

Mathias Jensen

Published 20/08-2019
North Carolina has joined a number of other US states to make sports betting legal. Just this Friday, the governor signed the legislation into law. This means that the Cherokee tribe will be able to offer sportsbooks at their casinos within the state.
At the moment, the only casinos that offer sports betting will be ones operated by the Cherokee tribe. This means that right now, they have a monopoly. All it has really done is make sports betting addition to the list of games they can run, rather than create new licensing.
Because it did not create any new licensing, it came into effect almost immediately. This means that the time it takes for sports betting to be offered shouldn't be too long. There was also no integrity fee added to the regulations, and there are also no limits on what type of markets can be offered to players.
Senator Jim Davis introduced the bill quite some time back and it took a long time for it to come close to being made law. Because Caesars owns the casino companies within the state, it means that they currently operate all sports betting within North Carolina and can, therefore, control what is on offer to players. It means that players may be able to look at other Caesars sportsbooks to see what they are likely to be offered.
Only played at brick and mortar
The new legislation restricts the casinos from offered sportsbook facilities in an online capacity. It means that the sportsbook will only be in operation at their casino locations. As such Caesars feel that they could have missed out on some revenue. For example, New Jersey takes in the vast majority of their sportsbook revenue through online transactions, with less than 20% coming through their brick and mortar locations.
If online betting was available then anyone within North Carolina could place a wager on a sporting event. However, this particular facet of the law means that players will have to visit one of the two casino locations to place their wager once they have been built.