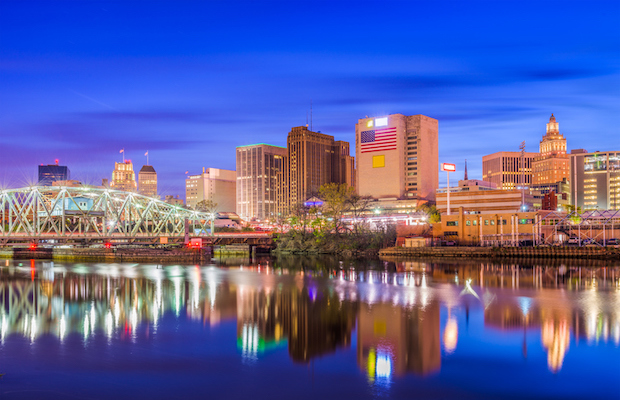 Sports betting falls in New Jersey

Frederikke Pedersen

Published 17/08-2019
Sportsbooks in New Jersey have started to see a fall in revenue after monthly revenues have fallen by 13% since the start of June. This has caused a drop in revenue by more than $40 million, which sportsbooks are looking into.
Rapid drop
The figures that were released on Monday are from the New Jersey state and is officially ratified. It is said that the major hit in revenue has been caused because customers have spent a significantly smaller amount on sports betting over the month of June. While this may seem like a major issue, it has to be taken into account that a lot of major American sports are currently in the offseason and when the season begins , revenues should increase again.
Leading the way
News that wre released made it clear that the majority of revenue within the iGaming industry came from casinos in New Jersey. With more than 75% of the revenue coming from casino games, it means that the fall in sports betting revenue is not the end of the world for the companies and the increase in revenue, when the regular season begins again will be nothing more than a welcome bonus.
Main earners
Atlantic City casinos under the Golden Nugget were the biggest earners across June with almost $14 million coming in as revenue. The next group under them brought in around half of that amount with just under $7 million. The third-placed revenue earner brought in almost $6 million. It should be taken into account that the Golden Nugget brand has four sites under their umbrella and such a high revenue was to be expected.
No need to worry
Even though the sportsbooks in the region did not have fantastic performance, there is no stress being felt by the sportsbooks. They are aware that when the sports seasons begin again, it is likely that the revenue will take a jump again. This is something that they expected from the moment that sports betting was legalized in the state.
Making a statement
The exact words from them were that the dry-spell was expected. Because the NBA playoffs and the Stanley Cup were finished, it meant that there were fewer options for players to place wagers. Once the seasons start to pick up again, they know the sports betting industry will start pouring in with revenue again.