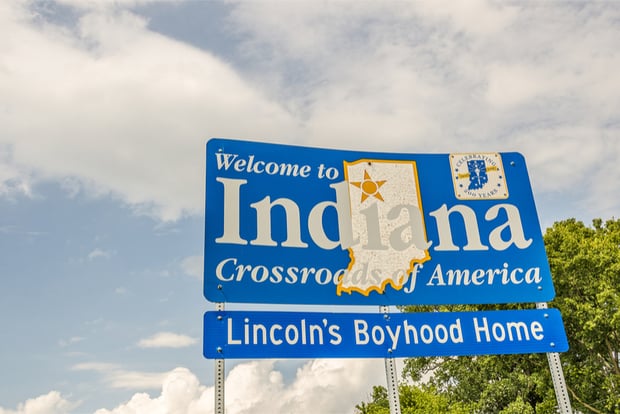 Step Forward for Gambling Legalization in Indiana

Mathias Jensen

Published 11/04-2019
There have been multiple changes in the US gambling market in recent months, with massive changes in New Jersey and Pennsylvania to name just two. Indiana have now jumped on the bandwagon and is set for some major changes, with a bill that will allow Spectacle Entertainment to move one of its riverboat casinos inland.
Approval
A recent announcement reported that Senate Bill 552 was passed unanimously by the Indiana House of Representative's Public Policy Committee after already passing though the 50-strong Indiana State Senate.
All signs are looking good for this bill and for the casinos and the gambling fans that will benefit from it.
Big Plans
Spectacle Entertainment currently owns a pair of floating casinos and hotels, and this bill will allow them to move these gambling resorts inland. Their goal is to transfer one casino to a $300 million resort nearby the junction of two key interstates, guaranteeing easy access for gamblers across the state and also bringing plenty of passing trade through their doors. The other will be built many miles away in Vigo County, with the exact location not yet chosen.
There are some restrictions in place though and the local legislators are not making life easy for Spectacle Entertainment. Firstly, they are asking that a $100 million fee be paid to move just one of the casinos. Secondly, they may also face competition from rival casinos who want to bid for the same rights.
In other words, while the bill did pass its first hurdles quickly and without issue, there are still many hurdles left for it to clear and it is not going to be plain sailing here on out for Spectacle Entertainment.