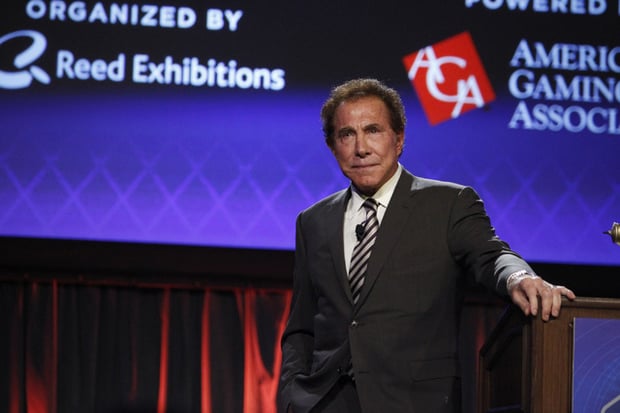 Steve Wynn AP defamation case dismissed by Las Vegas judge

Mathias Jensen

Published 04/09-2018
A judge in Nevada recently threw out the defamation case brought by tarnished casino magnate Steve Wynn against the Associated Press and one of its reporters. Mr. Wynn`s lawyers lodged a complaint against AP in April over a February story relating to what two women who accused him of sexual misconduct had told the police.
In a 13-page submission, Mr. Wynn`s lawyers complained that AP had sent out a story which had its basis in police interviews with a woman who had in the past made false accusations of rape against the casino boss. The submission asserted that AP ought to have added details regarding the prior accusations to allow readers to form their own view and not just rely on the small amount of information given in the article.
The complaint from Mr. Wynn was with reference to Halina Kuta, who alleged in February that he had raped her in the 1970s and that as a result she had had a daughter, born in a gas station`s restroom. Ms.Kuta also claimed that she and Mr. Wynn had been married and that she had had other children with him. In police interviews, she said that she was unable to remember the names and birthdays of all alleged children. Mr. Wynn`s lawyers drew attention to a number of discrepancies in Ms.Kuta`s story.
In his written judgement, Judge Ronald Israel of the Clark County District Court made a ruling that the AP report regarding the sexual misconduct police reports was not unfair, and as the two women's names had been redacted in the police documents which the AP and its reporter received after a public records submission, there was no way to discover any further information about them.
L.Lyn Wood, Mr. Wynn`s attorney, said to the press Friday that they intend appealing the ruling at the Nevada Supreme Court.
Mr. Wynn is currently faced with numerous allegations of sexual impropriety, the majority from past and present employees at the company he founded, the hospitality and gambling colossus Wynn Resorts. Stories began to break in January of a historical record of systemic sexual harassment with the publication of the story in the Wall Street Journal which detailed numerous examples of Mr. Wynn making unwelcome sexual advances to women.
These allegations, which Mr. Wynn vehemently denies, are still subject to investigation. After the Wall Street Journal report, Mr. Wynn resigned as CEO and chairman of Wynn Resorts and was forced to quit his home in a company property in Las Vegas.
Gambling authorities in regions where Mr. Wynn`s company operates casinos, or has plans to, including Nevada, Massachusetts, and Macau, are investigating the truth of the alleged misconduct and whether others in the company had specific knowledge of it or an awareness of its existence.