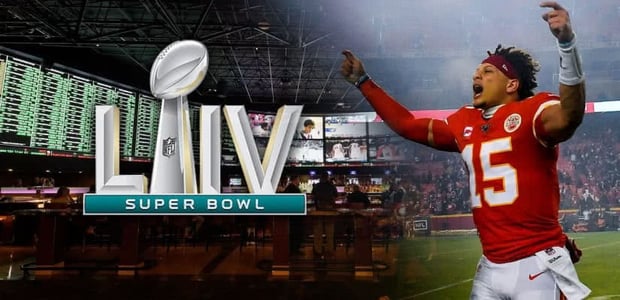 Super Bowl LIV delivers loss for New Jersey sportsbooks

Jonas Riis Vestergaard

Published 12/02-2020
In early information that's been put out, it has been revealed that New Jersey sportsbooks took almost $55 million in wagers for the Super Bowl this year. This is a more than 50% increase on the amount taken for the 2018 Super Bowl, when almost $35 million was taken.
All brick and mortar sportsbooks were very busy and online outlets also experienced a high volume of traffic. However, this wasn't a total positive for the Garden State sportsbooks.
Overall loss
Sportsbooks inside Nevada have only experienced a loss twice over almost 30 Super Bowls of betting. New Jersey has experienced a loss on both occasions that it has taken bets.
In total almost 30 different outlets took wagers on Sunday's big game.
The figures show that online sportsbooks have taken the vast majority of sports betting action. Over the course of last year 83% of all sports betting revenue was created by online sports betting, which shows how popular online sportsbooks are across the state.
Not all negatives
Although taking a loss on the Super Bowl might seem like a big negative, it's actually not as bad as some might think. Despite being the largest sports betting event in the US, there is more to the overall picture.
Firstly, New Jersey has only offered sports betting for 18 months at this point. So it means that a lot of different promotions are being offered by sportsbook operators in order to bring in customers and grab a portion of the market.
As such some of the promotions meant that players came out with a profit on wagers that would have otherwise been losing bets. Over time the regularity of promotions will fall and lead to fewer special offers.
What also impacted the sportsbooks was Mahomes kneeling three times during the game in order to try and run down the clock. This had a large knock off effect for prop bets and caused a loss.
A director for PointsBet, one of the operators within the New Jersey market, said that Mahomes taking the knees three times meant that wagers were given as refunds to players who would have made large losses. This impacted on the level of profit for sportsbooks and had a lot to do with the overall loss that was posted.
This isn't the first time that PointsBet has offered refunds to players when it felt that players had lost a bet in an unfair way. In 2019 a game between the Yankees and Astros led to a refund after sign stealing was revealed.