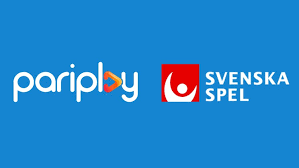 Svenska Spel Sport Joins Forces with Pariplay to Launch New Slot

Mathias Jensen

Published 05/10-2019
In late August, Pairplay Ltd announced the release of the Viking Glory slot, which was created in conjunction with Svenska Spel Sport, the largest iGaming firm in Sweden. This partnership gave them crucial access to the Swedish market, one of the fastest growing and most-sought after in Europe, and they were quick to capitalize on that.
The slot, Viking Glory, follows a trend that was created by a hugely popular TV show and then copied by countless iGaming developers. Everyone from Yggdrasil to Microgaming have created slots based on Vikings, making this one of the most popular themes. In Viking Glory, Pairplay were eager to join in.
This online slot was launched in late September, a month after it was announced, and it proved to be almost instantly popular with players in Sweden.
The Partnership
Pariplay's partnership with Svenska Spel Sport was a huge leap forward for them and one that allowed them to move into a market that only became legal in January 2019. The deal meant that Pariplay was able to share its large roster of games with Svenska Spel Sport and the Swedish market. It also meant the company was able to offer all its new games to Swedish players, of which Viking Glory is one.
A Growth in Revenue
The state-owned Svenska Spel Sport has played a major role in making Sweden one of the biggest regions in iGaming. In the second quarter of 2019 they saw their revenue swell to an impressive SEK6.08 billion, which is more than €565 million. And this was just for one quarter, albeit at a time when interest was at its highest and everyone wanted a piece of the market.
Svenska Spel Sport oversee all gambling operations in the country, including casino games, sports betting, bingo, and poker. In addition to its sizeable growth for the second quarter of 2019, it also reported year-on-year grow of 5%.
This growth is expected to continue as well as Svenska Spel Sport are moving into new markets and breaking new ground. This includes horseracing products and services, as well as even more digital betting and gaming products.
The Norse Themed Slot
It's easy to see why Pariplay was so eager to partner with Svenska Spel Sport and to get their share of the Swedish market, but what does this developer have to offer players in this Scandinavian country?
Viking Glory, like all good Viking-themed slots, takes players on an adventure complete with brave warriors, myths, monsters, and more. There is no shortage of swords, shields, and bravado either. In addition to the great graphics and animations, there are also a plethora of features, including something known as Power Play.
When activated, this feature triggers a unique horizontal reel, one that offers more Free Spin features as well as a big jackpot system that has 5 different progressive jackpots.
Svenska Spel Sport has a Return to Player (RTP) of just under 96%, medium variance, and accessibility features that allow it to be translated into over 20 different languages. It is certified as safe and fair in Malta, the United Kingdom, and the Isle of Man, and it may also be made available in countries like Denmark, Portugal, and Bulgaria, as well as Sweden.
Fruitful Relationship
A spokesman for Svenska Spel Sport spoke on the release of Viking Glory and also commented on their partnership with Pariplay, saying that they have enjoyed a "fruitful" relationship with them and look forward to extending that in the months and years to come.
They added that their customer base has been "engaged" with the Pariplay catalogue, which is renowned for offering a diverse and eclectic range of video slots, including some of the most celebrated games in the iGaming sector.
A spokesperson for Pairplay also commented on the deal and on the release of Viking Glory, echoing many of these sentiments and adding that it had been a "true privilege" to work with Svenska Spel Sport and to venture into the Swedish market.
A Growing List
The Pariplay portfolio of video slots spans over 100 titles and thanks to deals like this one it is growing all the time. It's a list that includes titles such as Gold'orado, King of the Trident, and many more.
In addition to online video slots, Pariplay also work with land-based casino operators and lotteries. They recently launched the Prancing Pony game to their land-based casino market, taking the name and style from an Inn that appeared in the 2013 film The Hobbit.
Pariplay also recently signed on the dotted line with EnergyCasino.com, agreeing to provide its large selection of slots to the burgeoning online casino.