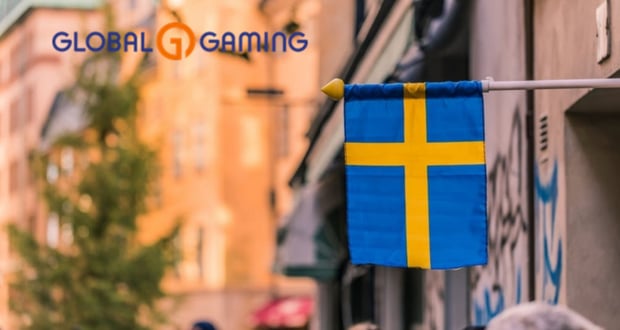 Swedish Gaming Authority deregulate Global Gaming

Mathias Jensen

Published 29/08-2019
Global Gaming has recently released its second-quarter account figures. They showed a significant fall in their revenue from all previous metrics, with a 42% drop in place that has left them in trouble. Executives with the company are said to be worried about the drop and feel that it could lead to an extremely difficult time for the company.
A large reason behind this is that the Swedish Gambling Authority, Spelinspektionen, have revoked their licence to carry out trade in Sweden. This comes after they found that Global Gaming was not spending enough time ensuring that they were acting in a socially responsible manner. They also found that their measures to combat money laundering were not up to par.
Global in trouble
Global Gaming has released a statement decrying the decision of the Swedish Gambling Authority. They feel that after they have been suffering from revenue falls in recent times they needed to make changes to their business model in order to turn things around. They felt that they were well on the way to doing so and even looked like being able to make their way back into the black. However, the decision of the SGA changed all of that.
In the middle of June, Global Gaming's licence to trade in Sweden was revoked which severely impacted on their ability to turn around their finances. Although the SGA feel that Global Gaming has not taken enough measures against money laundering and do not do enough to encourage social responsibility, this is something that Global Gaming refutes and they have launched an appeal.
A significant drop in revenue
Global Gaming has been a significant fall in all of its revenue and profit figures. Their net profit for the second quarter of 2019 is down by 136% from the same time period in 2018. In fact, they made a loss during this time period as opposed to the overall profit they made last year.
Licence revoked during the appeal
Things continued to get worse for Global Gaming when their appeal to get their licence returned while they mount a full appeal was rejected by the court. This means that they will be unable to continue their operations in Sweden while they mount their full appeal against the decision.
In response to the decision to deny them a short reprieve, they attempt to reverse the decision Global Gaming were not very happy. They made it clear that they felt the Sweden Gaming Authority was behaving in an unfair manner. Because Global Gaming is currently in a difficult position, the decision to cut off such a significant portion of their business could spell disaster for them in the short and long term.
They feel that the SGA has behaved in an unfair manner and despite this, they will still continue to attempt to work their way out of the trouble they are in. They are well aware that they have made a number of mistakes in their attempt to grow at a fast rate, but they feel that they have learned from these issues and will be able to get themselves back into a strong position.
Signing new deals
Even though Global Gaming is currently in a difficult situation, they are still attempting to solve their issues. One of the first steps that they have taken to solve them is to sign a deal with Finnplay. This deal will allow them to take some steps back into Sweden through the licence that Finnplay holds through one of their subsidiaries. This will give Global Gaming the ability to trade in the region, albeit on a smaller scale to what they are used to.