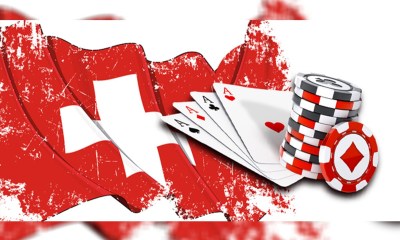 Switzerland Ban Players from Foreign Gambling Sites

Mathias Jensen

Published 13/07-2019
There have been a lot of positive changes in the gambling industry over the last year or two, but Switzerland has just bucked that trend by announcing they will place a blanket ban on all foreign gambling websites. It's bad news for players seeking a little more variety, but it's not all doom and gloom as those players will still be allowed to bet on domestic sites that have been regulated within Switzerland.
Blacklisted Sites
This law is already in force at the time of writing. It has transformed Switzerland into one of the strictest gambling markets in Europe and has created a blacklist on which many of the biggest European brands can be found.
There was a huge opposition to this law, with many concerned that it would restrict internet use, which in turn would have a negative knock-on effect. They gathered 50,000 signatures to force a referendum, but despite the seemingly large backing, the referendum ruled in favor of the law.
The belief is that it will help to combat the growing problems of gambling addiction and will also keep more money within the country while giving more power to domestic organizations.
The Rules
Swiss players will now only be allowed to gamble on websites that have been regulated by the Swiss Federal Gaming Board. The government will then look to collect taxes from these websites and to use those taxes to fund gambling addiction charities, thus reducing this problem and the impact that it has on Swiss society.