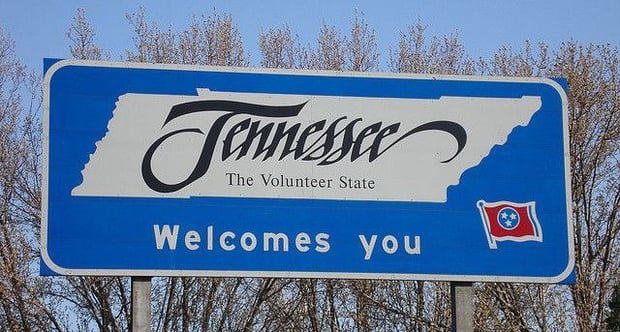 Tennessee Betting Law to Pass without Key Signature

Mathias Jensen

Published 13/05-2019
A somewhat controversial Tennessee sports betting law has been given the go ahead by Tennessee Governor, Bill Lee. The Governor was due to move on the bill but will allow it to go forward without his signature, even in the face of growing opposition.
The law was voted on by the House of Representative towards the end of April and it passed through the house with a vote of 58 to 37. It also recently passed through the Senate with a vote of 19 to 12 and it will now be made into law on July 1, 2019.
This law will significantly alter the sports betting landscape in Tennessee and the southern state will become one of several to have adopted new gambling laws in the last couple years.
Governor's Signature
Governor Lee is apparently not a supporter of the bill and was quoted as saying that he does not believe "the expansion of gambling is best" for the state of Tennessee. However, he went on to say that he understands that many are in agreement with the law and has therefore allowed it to go ahead without his signature.
The bill was first proposed back in November 2018 by Republican Senator Rick Staples. He supported this bill and another bill that would have allowed the creation and operation of brick-and-mortar betting shops in the region, but that bill has since been withdrawn.
This means that, from July 1st onwards, Tennessee residents over the age of 21 will be allowed to place bets through their mobile devices wherever they are in the state. They will not, however, be given the opportunity to visit land-based betting shops, although we could see a return of such a proposal at a later date.
These new online gambling operations will be required to pay a 20% tax and this money will then be used to bolster the Tennessee Education Lottery funds. Estimates have predicted that over $40 million will be available for the lottery, with local governments granted another $7 million or so.
$2.5 million will also be set aside to deal with the anticipated rise in problem gambling. This money will go to the Department of Mental Health who will likely use it to prevent and cure gambling addictions across the state.
Out of the Darkness
Supporters of the bill argue that it will bring the "online gambling market into the sunshine", which means the money will no longer end up in the pockets of criminal organizations and out-of-state companies that do not abide by strict codes of conduct. Instead, the industry will be tightly regulated and controlled, allowing for greater management and ensuring that players can enjoy themselves safely and responsibly.
Opponents of this bill have argued that it will not be as effective as some of its supporters claim. One such opponent noted that similar projections were recently made by other states, only for them to miss those projections "by half". It remains to be seen how effective or otherwise this bill will be, but it will certainly lead to big changes in the Tennessee gaming, gambling and sporting industries.