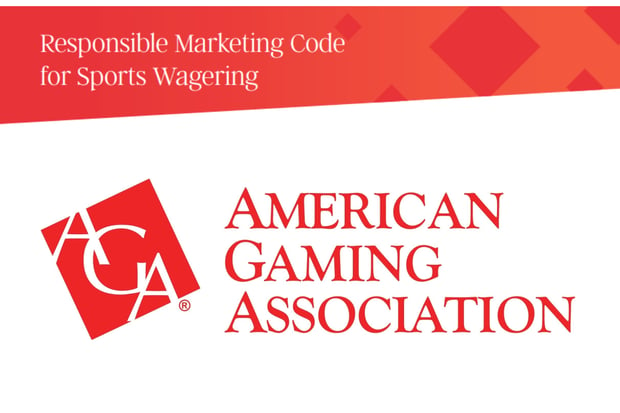 The AGA Announces Responsible Marketing Code

Mathias Jensen

Published 31/05-2019
The Professional and Amateur Sports Protection Act (PASPA) was invalidated almost exactly one year ago, giving states across the union a chance to create their own gambling laws and to look into iGaming and sports betting, among other forms of gambling. Many states have already taken action and have moved to legalize sports betting and iGaming, and the American Gaming Association (AGA) has just created a law to provide some regulation with regards to responsible marketing.
The AGA
The AGA is a trade group that covers all states. It used an official press release to announce the creation of the aforementioned marketing code, noting that this code will be voluntary and will list a series of advertising regulations and codes of conduct concerning how sports betting organizations operate.
These rules will cover online advertising as well as offline advertising, which means it will span everything from bonuses and banner ads, to newspaper and magazine advertising. The code was created following a discussion with its many members, with the AGA noting that it would cover "self-imposed restrictions" on certain audiences and materials, while requesting that all members follow a series of guidelines and regulations.
Driving Out Illegal Gambling
A spokesperson for the AGA noted that the gambling industry has been committed to "driving the illegal market out of business for the benefit of customers", setting the bar high for advertising to make sure that everyone follows a high standard as this industry continues to expand. There could be some big and exciting times ahead for the online gambling industry and AGA will play an important role in regulating this growth and keeping the biggest organizations under control.
$8 Billion
According to a report by the AGA, the invalidation of PASPA has already led to some huge turnover for the US gambling industry. Over $8 billion has been gambled in the year since PASPA was invalidated, and experts are predicting that this figure will continue to rise year-on-year for at least the next decade.
The tax revenue from this gambling is thought to be over $55 million, which has been a huge boost for the communities that have embraced new gambling laws.
PASPA had limited sports betting to the state of Nevada for many years, and now the shackles have been thrown off and the other states have been let free to do as they please, the industry has opened up and the possibilities are almost endless.