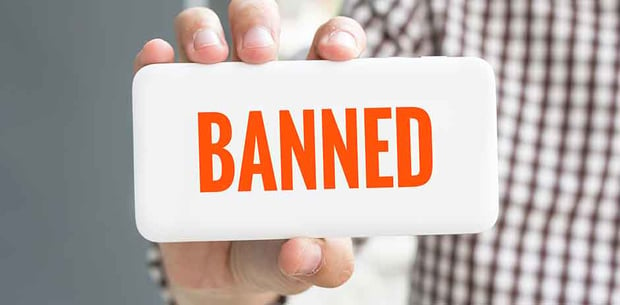 The ASA Bans a Casino Advertisement Based on Monopoly

Mathias Jensen

Published 18/05-2019
The Advertising Stands Agency (ASA) has just banned the showing of an advert for a brand new game based on Monopoly. The agency is concerned that Rich Uncle Pennybags, who serves as the mascot for this new game, will appeal to children, thus going against its policy of advertising gambling games to minors.
The Ban
The advert is known to have appeared on the Mirror Online website, which is one of the five most visited websites in the United Kingdom and serves as the online home for the Daily Mirror newspaper.
The brand behind the game, Entertaining Play, have spoken with the ASA, who are believed to have voiced their concerns. They have not yet made their ruling on the matter, but it is believed that they have insisted Entertaining Play must not show the ad again, lest they entice youngsters into gambling.
This announcement comes at a time of increased awareness of the issue of underage gambling. Regulators are concerned that adverts during football games and on mobile apps are luring youngsters into an activity that could be dangerous when not practiced responsibly.
A lot of changes are being made concerning how companies are allowed to advertise their products and what the developers of those products are allowed to do, and it seems like Entertaining Play have fallen foul of these rules.
In Response
The Bishop of St Albans spoke positively on the ban, noting how it was concerning that a game loved by children and featuring a cartoon logo could be connected to a gambling activity and advertised freely.
Entertaining Play responded to state that they do not believe the character of Rich Uncle Pennybags would appeal to children, noting that he dresses in adult clothing and does not act like a children's cartoon character. They also explained that they had placed "18+" warnings on the game and ad and that they go to great lengths to ensure their games are only played by people above the legal gambling age.
They also suggested that the ad was targeted to a players above the age of 18, to which the ASA responded that they did not feel it was possible for them to guarantee a player under the age of 18 would not see it.
Whatever Entertaining Play feel about the decision and the impending ruling, and however unfair they may feel they have been treated, the ASA's action will be final and they will be forced to remove the ad for the time being. It seems likely that it will return, albeit in a different form, but it's unlikely that we'll see their version of the famous "Monopoly Man" if it does return.