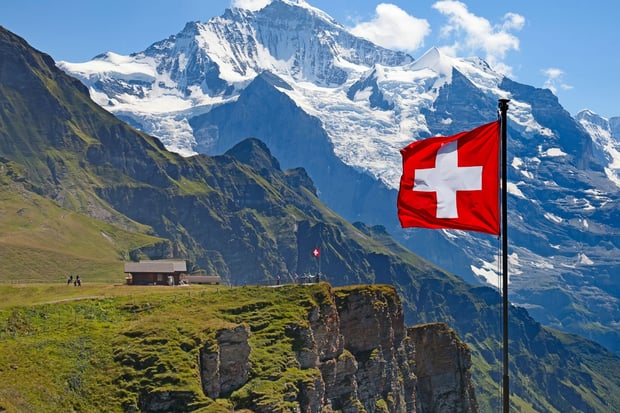 The iGaming Blacklist is Expanded in Switzerland

Mathias Jensen

Published 30/12-2019
The Swiss Lottery and Betting Board keeps an active blacklist for the iGaming industry and that list has now grown to over 80 domains, more than a dozen of which were added recently.
The names on this list are sites that do not have a license to operate within the country and yet continue to offer their services to players. They exist outside the realms of regulation, at least in Switzerland, and are therefore not recommended to players in this European nation.
The List
The list was launched as recently as September and already it has featured several notable entries, including Bet365. There are also now some Italian and US based brands on the list, including BetFlat.it, SportsBetting.ag, and BetOnline.ag. Other additions include AnoGame and AfricaBet.
Gambling in Switzerland
Lotteries are big business in Switzerland and account for nearly 50% of all gambling activity in the country. Raffles and private games follow closely behind in second, accounting for just under 15%. Only 2.3% of all gambling activity takes place on internationally licensed sites, but these are considered to be some of the riskiest and have therefore been given high priority by the country's operators.
Switzerland has only just begun welcoming gambling companies into the region. It began accepting licenses in June of this year and has seen a notable uptick in activity since. However, it's still a new industry and as a result it's very small when compared to some of its European neighbours.