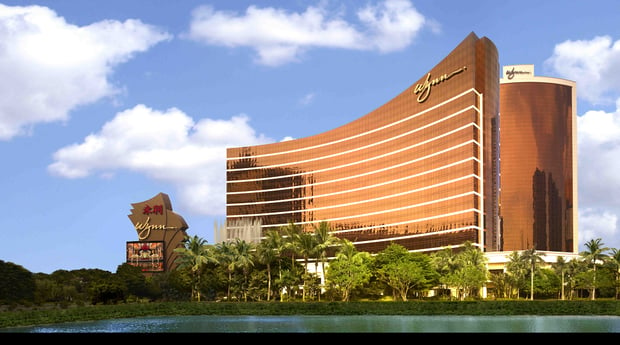 Tip-pooling decision by the Supreme Court is cause for celebration for Wynn Las Vegas dealers

Mathias Jensen

Published 29/06-2018
Wynn Las Vegas dealers were the big winners on Monday when the US Supreme Court dismissed the casino's petition to overturn the decision of a lower court that stated that dealers did not have to share tips with their pit bosses.
The legal battle by 800 dealers to be allowed to hold on to their hard-earned tips has lasted 12 years, but they have finally been vindicated by the US's highest court. The win brings dealers that bit closer to an approximately $50-million payout.
Wynn Resorts threw everything it had at the case, including the son of the late Supreme Court Associate Justice Antonin Scalia, attorney Eugene Scalia, but to no avail. However, the fight continues for the company as the rejection of the petition by the Supreme Court now sends the issue back to the District Court and does not prove that the decision of the lower court was correct, nor does it suggest that Wynn Resorts' case has failed.
Hundreds of dealers must have a point
Wynn Las Vegas made a decision in 2006 that no other Las Vegas casino has made before or since. It decided to oblige dealers to give 15% of their tips to their pit bosses, who much of the time earn less than dealers.
The reasoning behind this decision is that bosses contribute to the experience of gamblers but did not receive tips and thus deserved a portion of dealers' tips. However, Wynn Las Vegas dealers were incensed and felt that instead of taking money from them to remunerate their supervisors, the casino should simply have increased pit bosses' salaries.
The result of this disagreement was a class action launched by approximately 800 dealers. They lost their case in the Nevada's District Court in 2013 but appealed and won their appeal in late-2013. A key reason why the dealers won on appeal was the revision of Labor Department rules by the Obama administration, which resulted in a ban on tip-pooling being introduced in 2011. It was determined that tips are the property of the employee to which they are given, and it is not appropriate for employers to decide how tips should be distributed.
The Trump effect
Trump has a different view on who should have control over tips and is looking to reintroduce tip-pooling. However, the ban remains active and future changes to federal law probably will not affect the majority of Nevada dealers as, since 2006, they have been widely unionized and thus their employment contracts often include clauses giving them rights over their tips.
Regardless, Trump's administration is pushing forward an agenda that strongly favors the employer and it is to be expected that this will be highlighted by Wynn Resort's attorneys and that they will argue that tips are not necessities but bonuses.
However, the dealer and Wynn workers' union representative Kanie Kastroll asserts that she has lost tips of as much as $150,000 over the years Wynn Las Vegas has been implementing its tip-sharing system. Speaking to Las Vegas Review-Journal Kastroll described the recent Supreme Court decision to reject Wynn Las Vegas' petition as a "major milestone for the dealers."