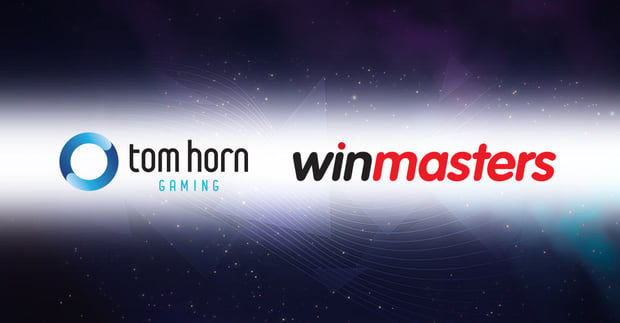 Tom Horn Gaming offer their titles in another European casino

Jonas Riis Vestergaard

Published 22/12-2019
Tom Horn Gaming have made another step into the European market after signing a new partnership agreement. This will see their titles be available at Winmasters Casino.
The new deal means that the wide range of titles in Tom Horn's roster will become available to customers at Winmasters.
Increased roster of games
Tom Horn won't be hiding any of their top titles with this deal. Winmasters will have access to the most popular games that they have. This will include Book of Spells and Frozen Queen, which were both released this year.
All of these games are available to Winmasters players right now and Tom Horn are hoping to offer their full portfolio in the near future.
Winmasters are a growing casino brand that offers a wide range of titles to players. This includes a sportsbook and live casino games. They are regulated by the MGA which shows they are a trustworthy brand.
Fast paced growth
The Tom Horn CEO released a statement exclaiming how happy they were to have signed the deal with Winmasters. Because they feel that Winmasters is a strong brand who make every opportunity to increase the quality of their content, they knew that this deal was a good one to get signed. They hope that their high quality roster of games will fit in well at Winmasters and help both companies to continue to grow. Tom Horn also made it clear that they were looking forward to being able to offer their products in Greece for the first time.
Winmasters also offered a statement about the new deal. They said that they were always looking to improve their product and that this new deal would allow them to do so. Because Tom Horn offer high class titles they felt that this deal would give their video slot portfolio a significant boost. While just the most popular games are on offer now, they were looking forward to the chance to offer more Tom Horn titles very soon.
Continued growth for Tom Horn
Tom Horn have been signing a lot of partnership deals recently. This new deal with Winmasters follows the deal that they signed with Betsson last month. This deal means that Betsson were officially the first casino operator in Europe to offer Tom Horn games.
This all comes after Tom Horn released their newest video slot. The new game, which is called Diamond Hill, allows players to search for diamonds on a mountain range. The game has a high variance and gives players 36 ways to win. The title was released in the middle of November.