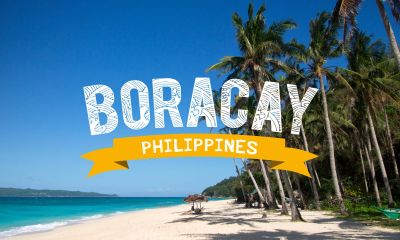 Tourism Official Confirms No Casinos Will Operate on Boracay After Rehabilitiation

Mathias Jensen

Published 20/08-2018
Boracay is one of the most popular tourist hubs in the Asia-Pacific region but after it reopens on October 26 its complexion will change dramatically due to new plans to bar all new and existing casinos from operating on the island.
The pristine white beaches and breathtaking views makes the island a hotspot for international tourists but it was closed for a six-month rehabilitation period at the end of April. In recent months the island has been under intense coverage due to an ongoing effort that was aimed at preventing the construction of an a $500-million casino resort once the island reopens. This movement was spearheaded by President Duterte. The island is set to reopen on October 26.
The new resort was planned as a joint venture between Galaxy Entertainment Group – a big players in the gaming and hospitality space from Macau – and Leisure and Resorts World Corp., its Philippine counterpart. A 23-hectare area of land was purchased for the project and the partners earned the relevant provisional gaming license from the Philippine gambling regulator PAGCOR.
However, the plan has ran into strong opposition in the form of President Duterte. The partners remain adamant that the project will be materialized.
Local media was told by Ms. Romulo-Puyat that not only is Duterte opposed to the new development but that the Department of Tourism has been instructed to close existing casinos on the island once it reopens.
The DOT Does Not Control Casinos
Rep. Gus Tambunting is Chairman of the House Committee on Games and Amusement. He has revealed that the DOT may be unable to execute Duterte's will because it does not have the relevant powers to control the island's casinos. This power, in fact, falls within the hands of PAGCOR and only the relevant governmental agencies can act within their own jurisdiction.
The island of Boracay welcomes an estimated 2 million international visitors each year and its temporary closure is part of an effort to improve the country's focus on sustainable tourism. It is hoped that this will also add a boost to the sector. Despite this closure there was a growth of 10.4% during the first half of the year and the DOT hopes to welcome 7.4 million international visitors next year.
President Duterte remains adamant, however, that the country will not witness any expansion of gambling activities in the country and that his administration will prevent any attempted expansions with a lot of effort. This certainly seems to be the case given that President Duterte recently offered fiery comments concerning the planned $1.5-billion scheme for the construction of the NayonLanding integrated resort in the Manila Bay area.