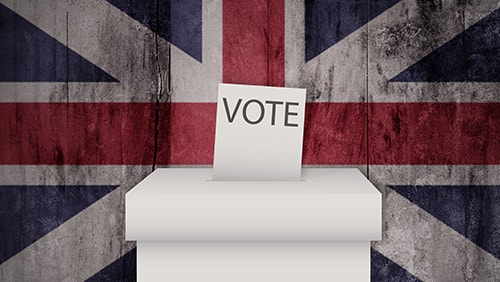 UK elections impact on online gambling

Jonas Riis Vestergaard

Published 25/12-2019
With the UK elections well under way, there are a lot of people within the gambling industry who are watching out to see what happens. While it will undoubtedly have a big impact on the country as a whole, the people inside the iGaming industry know that the winner of the election will be important to them.
UK election ripple effect
There has been a large amount of changes over the last year. The gambling industry in particular has been targeted with a lot more regulations. A lot of people within the gambling industry believe that there could be even more changes to come.
This comes after there have been a large number of changes in place anyway. A lot of casino operators are getting ready to deal with even more.
With the Conservatives looking likely to win the election a lot of operators are starting to look at what that might mean. Their manifesto has recently been released and inside it there is significant evidence that there will be changes made to the Gambling Act. This is something that they have honed in on and feel will be important.
With all of the polls predicting that the Labour party are unlikely to get any kind of majority at this election the Conservatives are the party to focus on. While the main talking point has been Brexit, which could bring its own set of issues, Boris Johnson has promised that the current Gambling Act will be brought up to date. They feel that it's not fit for purpose in the modern era, considering it was written in 2005.
Expecting changes to be made
The Conservative manifesto claims that there will be some important changes made to the act, which will be targeting some of the newer issues that has arisen. This will include the use of loot boxes within video games. While this isn't specifically a gambling industry issue, it's still something that could impact on how online casinos work if there is a crossover with casino promotions. There is also the belief that loot boxes lead children towards gambling in the future and this is an area that the government will want to come down hard.
As well as this the UKGC have also started putting together a package to find out if credit cards should be banned from being used at online casinos. A lot of this stems from players running up debts that they can't afford through the use of credit cards. There is also support for this within the UK Parliament.
A lot of UK based banks have recently added a new service that will give customers the ability to stop their banking products from being used with online gambling sites and other potentially harmful sites.
It's not just the Conservatives that have got a boat in this race, the Labour party and the Lib Dems have also put their own proposals to increase restrictions on gambling forward. Almost all aspects of all parties are against allowing the use of credit cards.
Nothing has been set in stone yet, but if these plans come to pass it could lead to big changes within the UK gambling scene.