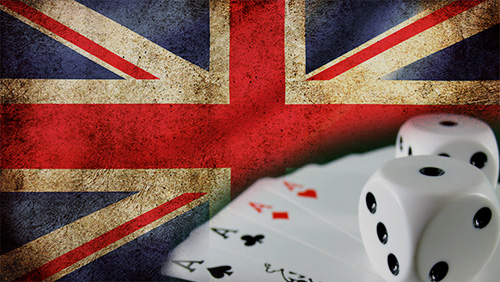 UK gambling industry faces large scale changes

Jonas Riis Vestergaard

Published 20/11-2019
The UK have reportedly had a call from Parliament that would see massive changes to online gambling in the country. With a maximum stake of £2, which currently equates to just over $2.50, it would see potential online wagers massively fall.
This new call comes from a group that encompasses all the major UK political parties. It was reported in The Guardian and is created via a report that had been put together over the previous six months. Most of the evidence that was collected came from sportsbooks and directly from people who were suffering with problem gambling.
Big names
One of the main people involved with this report is Iain Duncan Smith, a former leader of the Conservative party. It's not just the Conservatives who back this report though, there are also people from within the Labour party who also feel that it is justified. It comes after the reduction in maximum stakes for FOBTs was also reduced by a huge 98% down to £2.
Additional changes
There are also more changes that have been suggested by the cross party movement. One of the main ones was the removal of the option to use credit cards for online gambling combined with more regulations being placed on loyalty programs and VIP schemes at online casinos. This is because the promise of rewards combined with using a credit card was a frequent indicator as to why problem gamblers were running up such large debts. Another suggestion was that people who sign up at online casinos and sportsbooks will have to carry out a check on their finances in order to make sure that deposits made to their account don't rise to an unsustainable level.
UKGC attack
The report also made the claim that the UKGC was not living up to its responsibilities as the gambling regulator in the UK. This is not due to the actions of the regulator though, it's more related to the lack of powers that they have to deal with operators who flout the rules.
A spokesperson for the report said that the report shines a spotlight on the wholesale changes that need to be made within the UKGC. While a reduction in the size of stakes would help to reduce instances of problem gambling it's not the only path that can be taken. That being said, it's still something that the UKGC should be looking at urgently and by not carrying out this change as soon as possible they are not fit for purpose.
A response from the UKGC
The UKGC said that they were extremely disappointed that the report had been released before they had the opportunity to look over it and offer their own evidence about how they had been dealing with issues. They also said that they had advised operators not to use NDAs and as such the report had some inaccuracies in there.
In an interview with The Guardian the UKGC stated that the report did not fairly represent the contribution that they had made to recent progress with socially responsible gambling. They said they are hoping for the opportunity to meet the Parliamentary group to put their point across.
Asking for more
Ian Duncan Smith felt that these claims from the UKGC were not good enough. He feels that there are also some degrees of responsibility that fall onto the gambling operators as well. He said that they do not do enough to make their T&Cs simple to understand and in some cases are purposely confusing in order to take advantage.
He also said that it's a ridiculous situation that there are no limits on stakes for online gambling. He feels that the ability to use credit cards is also encouraging people to get themselves into debt.
Worries from shareholders
The subsequent fallout from this report has led to a number of different UK based operators seeing their share price fall. It has been a big problem with an average of just over 7% being lost from share prices across the industry.