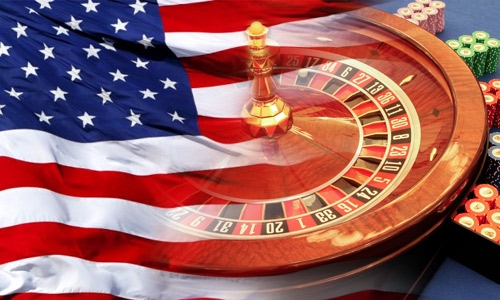 US Gross Gaming Revenue Explodes as Casino Expansion Continues

Mathias Jensen

Published 27/03-2018
According to Reno market analyst Ken Adams, the gross gaming revenue of US commercial casinos topped over $42 billion USD last year. The Adams Revenue Report, which was published in the online gambling publication CDC Gaming Reports, revealed that the 3.7% year-on-year rise could be attributed to the ongoing expansion of casinos throughout the United States. Just some of the states in which new casinos have sprung up include Illinois, South Dakota, Kansas, Maryland, and New York.
In addition to having more casinos at which to splash the cash, according to Adams, Americans have more cash in their pockets thanks to the USA's ongoing economic growth. The increase in jobs combined with stronger consumer confidence entails that America is now a gambler's paradise.
If Adams' calculations are accurate, last year was a record-breaking year in terms of gaming revenues in the United States, topping the $40 million earned in 2016. With the UNLV set to release details of the accurate total of 2017 revenues next month, we'll soon find out just how precise Adams' forecast was.
Hitting the Big Time
According to Adams, there is a direct correlation between the introduction of new casinos in a state and gambling revenues: Those states that opened new casinos observed a growth in gaming revenue, while those that didn't announced much more conservative gains.
One prime example of a state that has hit big time when it comes to gaming revenues is that of Maryland. As a result of the MGM National Harbor being in operation for a full 12 months, Maryland benefited from $1.6 billion gross revenue, representing a 33% increase on the state's gaming revenues in 2016.
On the contrary, New Jersey's Atlantic City did not open any new casinos in 2017 and posted a modest 2.2% year-on-year increase with a total of $2.66 billion. A similar picture was observed in Nevada. Despite being the biggest gambling state in the USA, Nevada did not open any new casinos and posted a 2.8% increase year-on-year, with a total revenue of $11.57 billion.
Is Saturation on the Cards?
Although Adams' figures indicate that the US saw its biggest gaming revenues in history, Adams was quick to point out that there may be trouble ahead and that there is a real risk the gaming industry may become saturated.
New York is a prime example of this. Four new commercial casinos were added; however, three of these, Rivers, Del Lago, and Tioga Downs, all failed to live up to expectations in terms of first-year revenues. Not that has put operators off. Further casinos are set to launch throughout the United States, including the $960 million MGM Springfield, the $2.4 billion Wynn Boston Harbor, an additional 10 satellite casinos in Pennsylvania, another venue in Connecticut, two more casinos in Atlantic City, and the Fontainebleau in Las Vegas.