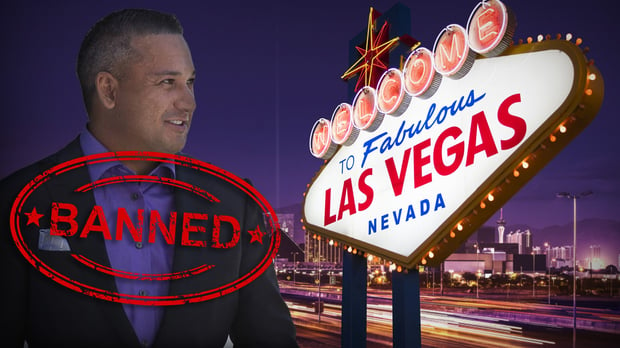 Vegas Sports Betting Ban for David Oancea

Mathias Jensen

Published 09/06-2019
David Oancea, a sports betting specialist, recently pled guilty to a records-keeping charge and as punishment he has been ordered to avoid Las Vegas sportsbooks for the next 3 years. Known as "Vegas Dave" in the sports betting community, Oancea earned a reputation for correctly predicting a number of long-shot bets and using these to secure large sums of money.
The Crime
David Oancea had been facing a maximum penalty of 95 years in prison after claims that he had used other peoples' details, including their Social Security Numbers, to open a number of different sports betting accounts across the City of Sin. The courts alleged that he then used the accounts to wager over $1.2 million in bets, beginning in early 2016 and ending in early 2017.
However, he was able to agree to a deal with prosecutors, avoiding a serious prison sentence in exchange for admitting to the lesser charge of records keeping.
The Charges
In addition to his sports book ban, Oancea will also be required to perform 150 hours of community service and to repay over half a million dollars. There is a provision in the penalty that states he is allowed to travel to Mexico, where he has property that the courts will let him oversee.
David Oancea claimed that he decided to take one of his biggest gambles yet and to "bet on [himself]". The prolific gambler, who once staked a large sum of money on the Broncos to win the Super Bowl before anyone realized they were strong contenders, had built himself quite a reputation over the years.
One of the first things he did up leaving the courthouse was to send a message to his 1 million+ followers on social media, telling them that he had decided to "stand up" to his constitutional rights.